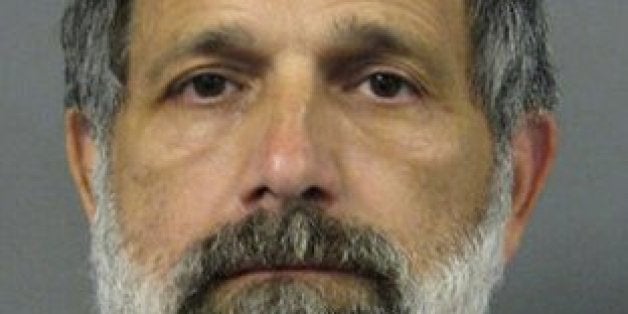 Randall Schexnayder, 51, was booked Friday for a May 28 incident involving Raider, a 4-year-old labrador mix belonging to his neighbor, Jim Hanley.
Raider got out of his home in Metairie, Louisiana, after one of Hanley's kids left the front door unlatched. He returned a short time later bleeding and without his collar.
"[Hanley] thought the dog had been hit by a vehicle," Col. John Fortunato of the Jefferson Parish Sheriff's Office told Nola.com.
A veterinarian who examined Raider discovered the dog had been shot twice: One bullet entered his muzzle and exited near his mouth; the other entered on the left side of the neck, but did not exit, according to an incident report.
Hanley immediately suspected Schexnayder, who lives nearby and owns a purebred dog that was apparently in heat during the time Raider escaped. The breed of Schexnayder's dog was not released.
Schexnayder is currently free after posting $10,000 bail.
BEFORE YOU GO
PHOTO GALLERY
Animals In The News