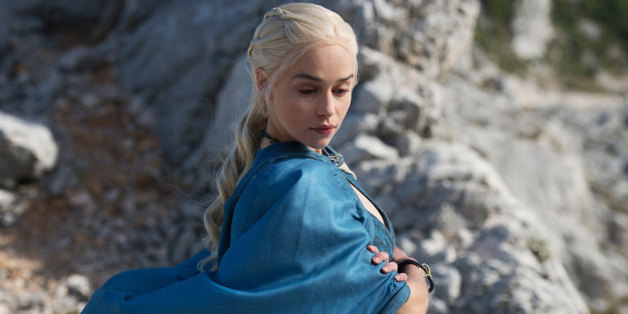 The boss would not be happy about this.
HBO released their latest numbers this week, confirming what plenty of TV fanatics already knew: When it comes to ratings, "Game of Thrones" rules. George R.R. Martin's fantasy series took the top dog spot from "The Sopranos," averaging a record 18.4 million viewers per episode compared to the mob drama's 18.2 million viewers during its peak season in 2002.
This probably won't come as much of a surprise to fans of the series that dabbles in dragons, sex, violence and evil frozen zombies. The show has been besting its own ratings record with each new episode that airs, and has already locked in a fifth and sixth season. But the increasing use of DVR and HBO Go's new platform -- neither of which was available when "The Sopranos" aired -- might've helped the Seven Kingdoms overtake New Jersey.
BEFORE YOU GO
PHOTO GALLERY
'Game Of Thrones' Season 4