In the midst of juggling her hectic schedule, "The Biggest Loser" Host Alison Sweeney has discovered a few useful tricks to ensure her family is eating healthy without breaking the bank.
"It's tough to find a way to be healthy and make smart choices on a budget, especially with three kids," she admitted.
"But if you find the right healthy things and you cook at home, you end up saving a lot of money," she added.
Alison has also found that the quality of healthy foods is much higher than less nutritious options, since healthy, whole foods keep her children fuller for longer.
"You don't have to give them one third or one quarter serving size of food that is less healthy. Give them food that sticks to their ribs instead," she urged.
Although healthy food can sometimes be more expensive, Alison ends up saving money since her family stays fuller for longer.
Get Alison's latest book, Scared Scriptless, on sale now!
For more of Alison's weight loss tips, view the slideshow below:
PHOTO GALLERY
Health Tips From Alison Sweeney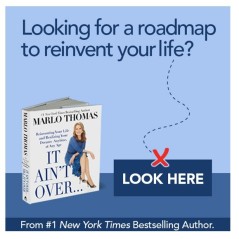 Add Marlo On Facebook:
Follow Marlo on Twitter:
Sign up to receive my email newsletter each week - It will keep you up-to-date on upcoming articles, Mondays with Marlo guests, videos, and more!