After 14 happy years of marriage, "The Biggest Loser" Host Alison Sweeney and her husband David have learned the importance of setting aside time for each other, and making the little things feel special.
"It's important that we set aside our careers when we get home. We work hard to make time for each other whenever and however we can," Alison explained.
Even if it's just making dinner at home or watching their favorite show together with a bowl of popcorn, Alison and her husband make it a priority to spend quiet time together.
"It doesn't have to be a big fancy date," she told us.
"We just let the little things feel special."
Get Alison's latest book, Scared Scriptless, on sale now!
For more of Alison's weight loss tips, view the slideshow below:
PHOTO GALLERY
Health Tips From Alison Sweeney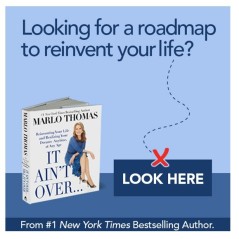 Add Marlo On Facebook:
Follow Marlo on Twitter:
Sign up to receive my email newsletter each week - It will keep you up-to-date on upcoming articles, Mondays with Marlo guests, videos, and more!