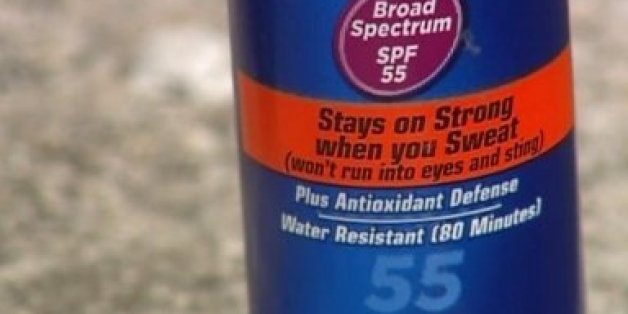 A Texas mother is upset that her child's school won't allow sunscreen.
Christy Riggs said her 10-year-old daughter got sunburned on a field trip with Northeast Independent School District in San Antonio, according to local Texas outlet KSAT-TV. She said the girl applied sunscreen before the trip, but since the school district does not allow the product, she was not able to reapply.
"When you have a school field trip or a field day which they're out there for an extended period of time, they should be allowed to carry sunscreen and reapply," Riggs, whose father recently passed away from skin cancer, told the outlet.
However, officials for the district say that the product is banned because it is considered a toxic substance.
"We don't want students sharing sunscreen," school district spokesperson Aubrey Chancellor told ABC News. "If students get it in their eyes or react badly to the sunscreen it can be quite serious."
Students are only able to apply sunscreen if they have a doctor's note, Chancellor said. However, Riggs says the school district's ban still puts children in danger.
"I'm not saying all children should be required to bring sunscreen," Riggs told ABC. "But skin cancer is on the rise and reapplying at school shouldn't be an issue."
According to KSAT-TV, the district reviews its policies annually. This one may be reconsidered.
A previous USA Today article reports that districts and summer camps across the country have sunscreen policies in place. Oftentimes, these policies exist because sunscreens are regulated as over-the-counter drugs, so they can be viewed as medicine, the outlet notes.
The issue gained attention in 2012, when a Washington mother spoke out against her district's sunscreen ban after her daughter, who has a form of albinism, suffered a severe burn.
BEFORE YOU GO
PHOTO GALLERY
School Lunches From Around The World