When it comes to the many benefits of exercise, "The Biggest Loser" Host Alison Sweeney has learned first-hand how powerful a tool working out can be for improving both physical and mental health.
"Your health is so important. That's the number one thing I have learned," Alison said.
She explained the importance of leading an active lifestyle, citing the many studies that have shown the role exercise plays in preventing certain types of cancer and other illnesses.
The other major benefit of exercise, according to Alison, is entirely psychological.
"Working out and making the right nutrition choices can help you feel better about yourself mentally," Alison explained.
Even if Alison makes one healthy choice a day – whether it's the decision to eat a nutritious breakfast or go for a high-intensity run – she says that the pride and satisfaction she feels from that decision makes the rest of her day much easier.
"It's important because I made that decision for myself, and I feel proud of taking care of myself," she added.
Get Alison's latest book, Scared Scriptless, on sale now!
For more of Alison's weight loss tips, view the slideshow below:
PHOTO GALLERY
Health Tips From Alison Sweeney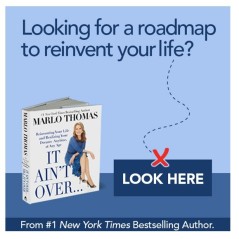 Add Marlo On Facebook:
Follow Marlo on Twitter:
Sign up to receive my email newsletter each week - It will keep you up-to-date on upcoming articles, Mondays with Marlo guests, videos, and more!