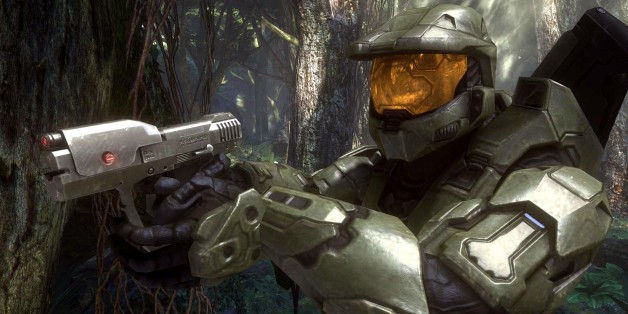 Master Chief is making his way to the Xbox One in all of his former glory.
On Monday, Microsoft announced its "Master Chief Collection," which will bring back the four "Halo" games featuring the iconic super solider digitally re-mastered for the newest generation console.
In an apparent attempt to drum up excitement for 2015's "Halo 5: Guardians" Microsoft took time out of its E3 press conference to announce the return of the former "Halo" games all on one Blu-Ray disc. According to Polygon, the games will be rendered in high-definition, and the whole set will be available for $59.99, the price of a single new Xbox One title.
According to IGN, the collection will include custom playlists that allow users to string together different missions from multiple games and a beta key for "Halo 5." The Guardian reports that game developer 343 Industries has also added Ridley Scott's highly anticipated live-action digital "Halo" series, which will supposedly bridge the story gap between "Halo 4" and "Halo 5."
At the center of the hype surrounding the "Master Chief Collection" is the re-release of one of Microsoft's most successful games, "Halo 2," which will be celebrating its 10th anniversary around the time of the collection's Nov. 11 release.
IGN notes that the game will be getting the same anniversary treatment as the first "Halo" game, "Halo: Combat Evolved." That means the re-release will likely include new prologue and epilogue cut scenes that will tie directly into "Halo 5."
The game's 23 original and DLC multiplayer maps will also be included in the same condition they were when the game first came out in 2004, with all its glitches and imperfections still intact. In addition to the original maps there will be six "reimagined" "Halo 2" maps running on a native Xbox One engine.
Who's excited?!
"Halo: Master Chief Collection" will be available for Xbox One on Nov. 11.