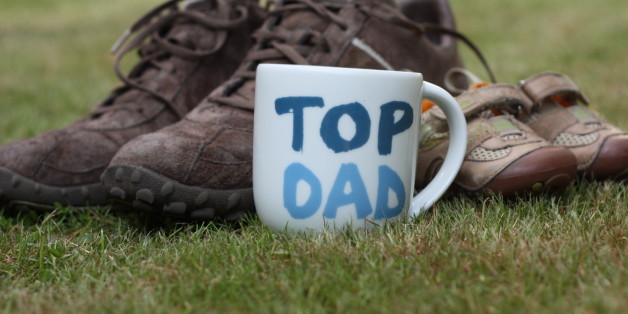 How do you show the Big Guy that he's the top dog come Father's Day? We suggest going the macho route this year, with a nod to his sensitive side. Here are some gift ideas to get you started:
1. Polarized sunglasses with a built-in beer bottle opener.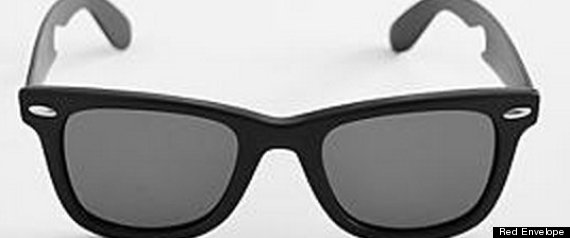 No, we don't make this stuff up. The William Painter titanium sunglasses are ultra lightweight -- same material that the world's fastest jet uses -- and come with a scratch-resistant coating, and yes, they have a built-in bottle opener. Retails for about $150 at Red Envelope.
2. For baseball fanatics who need more than hot dogs.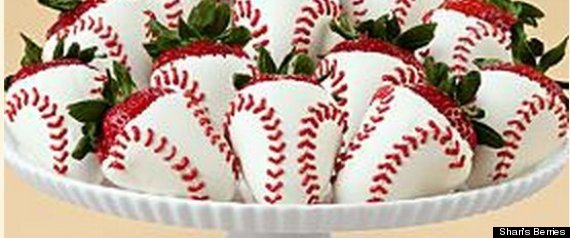 Shari's Berries has a batch of hand-dipped home run strawberries that had us break out into a chorus of "Take Me Out To The Ballgame." The attention to detail on these chocolate covered fruits is extraordinary, right down to the red baseball stitching. Exact MLB replicas but we'd cry if anyone took a bat to these babies. A dozen costs about $45 at Shari's Berries.
3. For the guy who brings home the bacon -- a Bacon Wallet.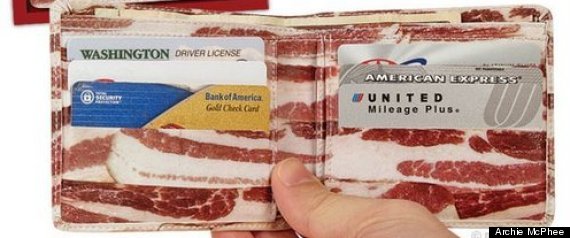 A sleek, yet meaty, faux leather bi-fold wallet that resembles, well, bacon. Sure to be the talk of the dive bar. And if that isn't enough, you can throw in a pack of 15 bacon bandages strips ($5) and some bacon-smelling body wash ($5) or a tube of bacon-flavored toothpaste ($5.) Wallet retails for $11.95 at Archie McPhee.
4. Real men aren't afraid to nap.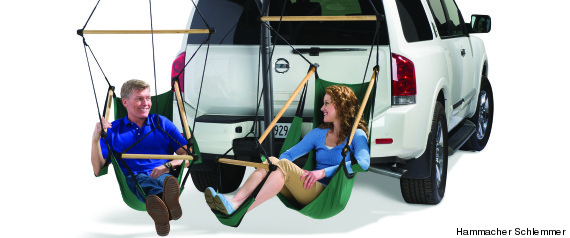 The Hammacher Schlemmer Tailgater's Hammock attaches to a trailer hitch and allows Dad to snooze while the fish in the lake go on their merry way. The dual 600-denier polyester hammock chairs have hanging footrests and are suspended from a three-piece stand that assembles and attaches to a trailer hitch in just 10 minutes. Each hammock supports up to 250 lbs. The set sells for about $350 at Hammacher Schlemmer.
5. Whose steak is it? Whose steak is it?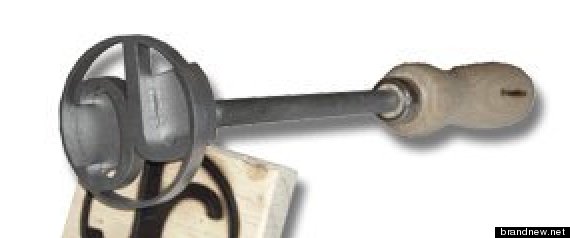 If your manly man commands the grill, consider getting him a customized branding iron and remove all doubt from guests' minds about just who cooked up that mean burger. Go get 'em cowboy. Starting at about $75 at BrandNew.net.
6. You can #fergetaboutit.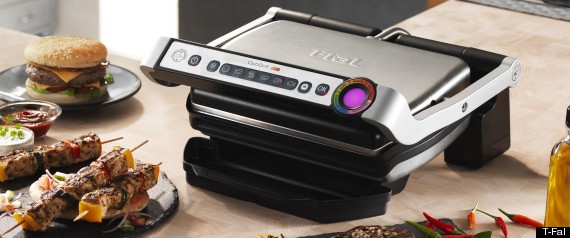 Absence may make the heart grow fonder, but that's not how the steaks feel when he walks away from the grill to pop open a cold one and then forgets to come back. If you have a manly man with a short attention span, think about going tech with him. This is the only indoor grill with sensors that you can pre-set so it turns itself off before your meat turns into shoe leather. The T-fal OptiGrill sells for about $180 at BedBathandBeyond.com.
BEFORE YOU GO
PHOTO GALLERY
Gift Guide For The Traveling Boomer