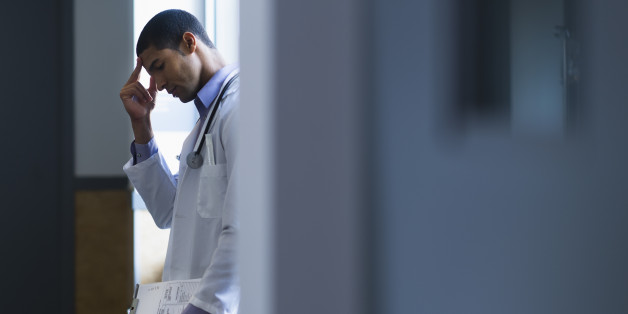 Mercy Health, the sixth-largest Catholic health care system in the U.S., last week announced plans to lay off approximately 200 to 300 employees across its network of hospitals and clinics in Kansas, Arkansas, Missouri and Oklahoma. The company attributed the layoffs, which will go into effect at the end of June, in part to the refusal by some states to expand Medicaid eligibility as authorized by the Affordable Care Act.
Other considerations, including lower rates of inpatient service use and reimbursement reductions, also led to the Kansas-based nonprofit's decision to cut back the number of jobs in support services.
"Like all health care providers, Mercy is managing the impact of market changes, including reimbursement reductions from government and commercial payers, lack of Medicaid expansion in most of the states we serve and declining inpatient utilization," Mercy Health spokeswoman Barb Meyer said in a statement on Wednesday. "We have been expecting and preparing for these changes for several years and have made tremendous progress in redesigning the health delivery system to meet evolving needs."
Twenty-four states opted out of the Medicaid expansion, refusing to extend coverage to Americans making up to 133 percent of the federal poverty level. As a result, these states have forfeited billions of dollars in federal funding.
Of the four states experiencing Mercy layoffs, Kansas, Missouri and Oklahoma decided not to expand Medicaid, leaving 100,000, 253,000 and 123,000 of their low-income residents uninsured, respectively.
Mercy Health, which is also the nation's 20th-largest nonprofit health care system, operates 33 acute-care hospitals and nearly 700 clinic and outpatient facilities and employs 40,000 employees across the four states.
A recent study by the Colorado Hospital Association found that hospitals in states that expanded Medicaid coverage have benefited from a significant decrease in the number of uninsured patients treated and the amount of charity care provided in the first quarter of 2014.
BEFORE YOU GO
PHOTO GALLERY
States Not Expanding Medicaid