Keeping youth offenders in adult prisons increases their risk of suicide, sexual assault and returning to prison, and is the result of "antiquated laws," according to a new report.
The report from nonprofit Michigan Council on Crime and Delinquency, "Youth Behind Bars," released Tuesday, found that 20,291 Michigan youth were convicted as adults and imprisoned or put on adult probation in the decade that ended last year. Most were 17-year-olds. Unlike most states, Michigan automatically charges 17-year-olds as adults, a practice out of line with national standards, the report said.
"I hope that people really do understand where Michigan is compared to the rest of the country, and even the world, in some fashion," said Kristen Staley, co-author of the report and Council on Crime and Delinquency senior policy associate. "We really are far behind in terms of keeping 17-year-olds automatically in the adult system. It's an antiquated law."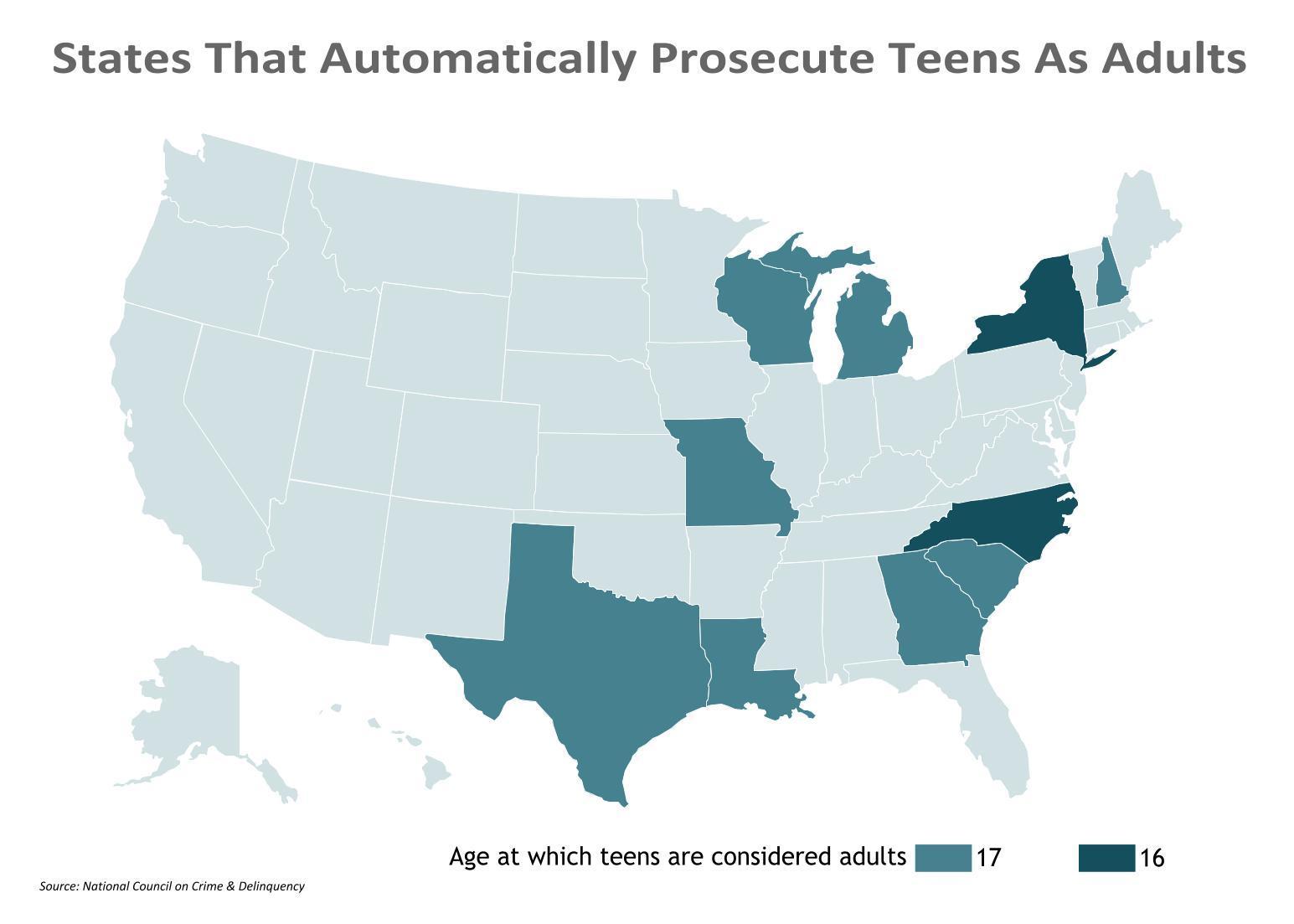 During the decade the report examined, nearly 60 percent of 17-year-olds who entered Michigan's adult system committed nonviolent offenses. And 58 percent of those offenders had no prior criminal record.
Pat Caruso, who served as director Michigan's Department of Corrections from 2003 to 2010, told The Huffington Post a story that convinced her that youth should be kept out of adult prisons.
"I had one case … that goes back to when I was a warden and I was reading a letter that a prisoner had written me asking for help, and he was having some problems," she said. "It was in a minimum-security housing unit and he kind of closed it with, 'Please help me warden, I'm only 16 years old.' And in my head at the time, my son was that age, and I had gone and gotten the prisoner's file and I had expected him to be doing a lot of time for something horrible, and he wasn't. I think the public thinks [juveniles are in the adult system] because they're murderers, and … that tends to not be the case."
Caruso said adult prison staff aren't trained to deal with young people and the infrastructure is not equipped to properly support them. Youth housed in adult prisons don't have access to programs and treatment designed for juveniles that are available in the juvenile system, according to the report. Those programs are crucial because teens in the criminal system often are behind grade level, suffer mental health challenges and struggle with drug and alcohol abuse.
Juveniles in the adult system also are at higher risk for violence. Nationally, youth in adult prisons and jails are two times as likely to be beaten by staff, five times as likely to be sexually assaulted, and 36 times as likely to commit suicide than peers in the juvenile justice system, according to the report.
Last year, seven male youth prisoners in Michigan's adult system sued the state Department of Corrections, saying they were housed with adult inmates and subject to rape and sexual harassment. Prison guards ignored the assaults, according to the lawsuit.
Some states, including Connecticut and Illinois, recently raised the age of criminal responsibility to 18, like most of the U.S. Raising the age cutoff is up for discussion in other states, including North Carolina, where a bill that would raise the age of criminal responsibility recently passed the state House.
"We always kind of knew, common sense, that teenagers are different than adults, but in the past 15 years, there's been a significant amount of research that shows physiological, biological differences between teenagers and adults," said Michelle Weemhoff, co-author of the report and Council on Crime and Delinquency associate director.
Michigan's policies also work unfavorably for minorities. The state's population of 17-year-olds includes 23 percent people of color, according to the report. But minorities make up 53 percent of 17-year-old offenders in the adult corrections system.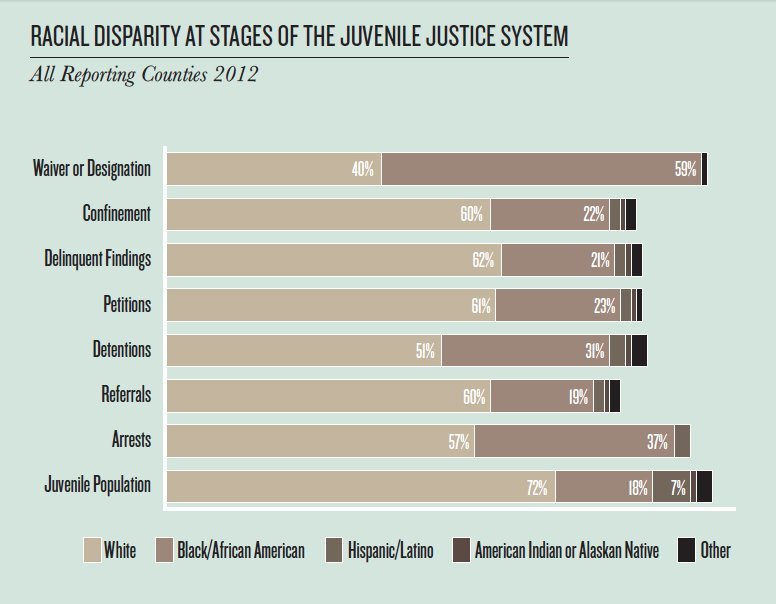 The age cutoff is not the only law that allows youth to end up in adult prison. Michigan enacted several "tough on crime" laws in the 1990s in response to national concern about "superpredator" youth committing multiple acts of violence, even though data showed juvenile crime and crime overall was declining.
Currently, about 350 Michigan inmates who were sentenced to life without parole as juveniles await state Supreme Court consideration of whether their sentences should be reopened after the U.S. Supreme Court ruled against mandatory juvenile sentences of life without parole.
Michigan has no minimum age at which a person can be tried as an adult. Children as young as 11 are in the adult system, according to the report. If a child is ever tried as an adult in Michigan -- even if not convicted -- the child always will be considered an adult in future court contacts.
The Council on Crime and Delinquency recommends that the state quickly raise the age of criminal responsibility to 18 and move all youth in the adult corrections system into the juvenile system. Both the Council on Crime and Delinquency and Caruso said policies should give the judicial system more discretion on individual cases.
"We sort of have a lot of these blanket policies that are not looking at each case and each offense," Weemhoff said. "The goal, to have the most effective justice system, is to have an individualized approach to every single case."

BEFORE YOU GO
PHOTO GALLERY
Private prisons: What you need to know