It's only right that Anna Kendrick covers Elle magazine's first-ever social issue. If you're not one of the 2.51 million people following her on Twitter, you need to get on that before you miss out on more gems like this:
Sometimes the only reason I leave my house is so when someone asks about my day I don't have to say "Netflix and avoiding responsibilities"

— Anna Kendrick (@AnnaKendrick47) June 4, 2014
Kendrick offered up more words of hilarious but sensible wisdom in her Elle interview when she talked about relying on her wit rather than her looks alone.
"I've never felt like I've exactly traded on my looks," the 28-year-old told the magazine. "When I was a teenager, I was an ultra late bloomer, and my mom would say it was a blessing, because it means you never have to wonder if guys are only interested in you because you've got boobs. I would have been thrilled if guys were interested in me because of my boobs!"
"Similarly, I think I'm lucky that I've never had a crisis about whether the only reason I'm successful is because I'm crazy hot. It's not something that crosses my mind," Kendrick said.
Kendrick famously downplayed her looks in her 2014 Super Bowl commercial for Newcastle Ale. In the commercial, Kendrick jokes, "I was surprised that I even got offered the part, you know, cause I don't think of myself as like, beer-commercial-babe hot. You know? I mean, I'm hot, but like, approachable hot. Like, the-hottest-girl-in-your-improv-class hot. Like, hot to the guys who feel bad calling a girl hot."
See the stunning photos from Kendrick's Elle spread: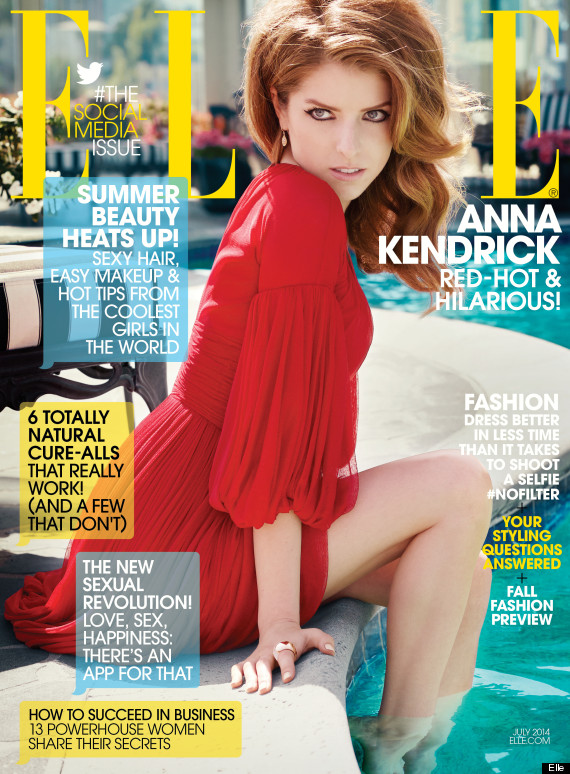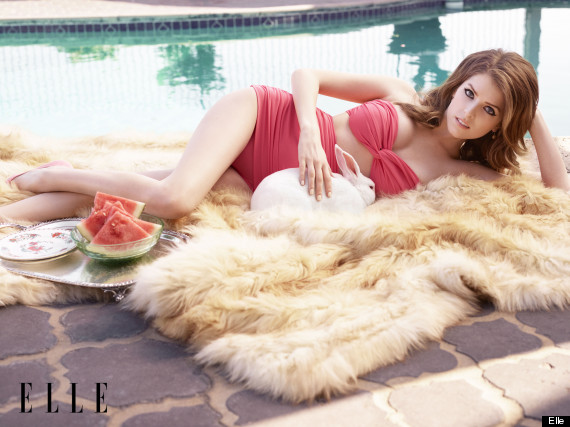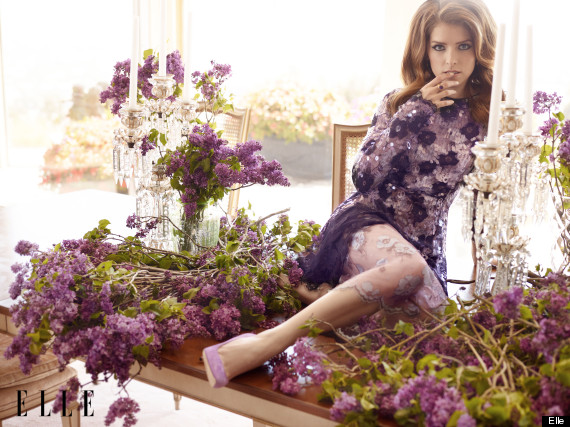 Read Elle's full interview with Anna Kendrick online now, and on newsstands June 24.
BEFORE YOU GO
PHOTO GALLERY
Anna Kendrick's Funniest Tweets