The New York Daily News issued a call for gun control on its front page once again on Wednesday.
It is the latest in the newspaper's series of front pages demanding stricter gun regulations. Wednesday's front page comes after yet another school shooting on Tuesday. A teenage gunman opened fire at an Oregon high school, killing one student and injuring a teacher before killing himself.
The Daily News responded with this on Wednesday (via Newseum):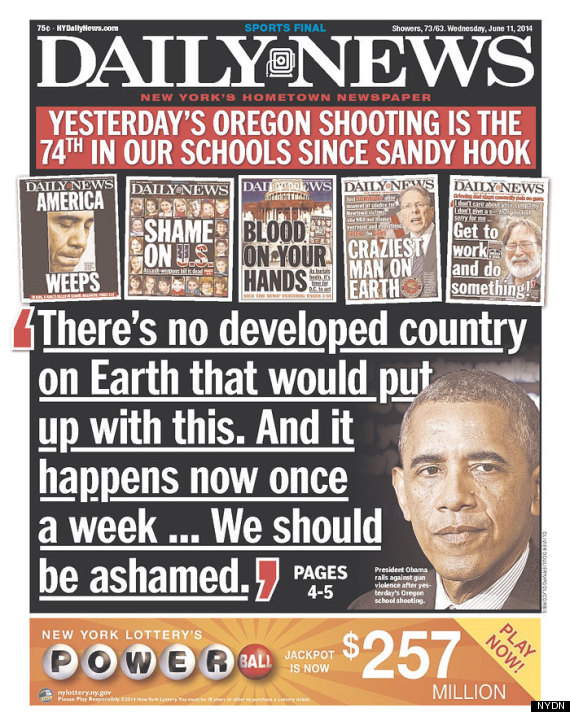 Since the Newtown school shooting, the newspaper has made its views on gun control very clear. One of its front pages campaigning on the issue, for example, showed Capitol Hill drenched in blood, and the newspaper also launched a petition to ban assault weapons in 2012.