Few cities pair urban pizzazz with small town vibrancy as delightfully as Baltimore -- but if you take pause at that description, you're not alone.
Thanks in no small part to the HBO series "The Wire," Maryland's "Charm City" has been characterized as a corrupt wasteland; meanwhile, real-life statistics have also dampened the city's reputation somewhat. Still, travelers who look beyond this somewhat unfair image will find a bustling waterfront, quirky neighborhoods and a surprisingly diverse lesbian, gay, bisexual and transgender (LGBT) cultural and nightlife scene. Although nearby New York and Washington, D.C. dwarf it for sheer scope, Baltimore has a funky, laid back personality all its own, with enough attractions and events to make it a worthy weekend getaway, particularly during LGBT Pride Month.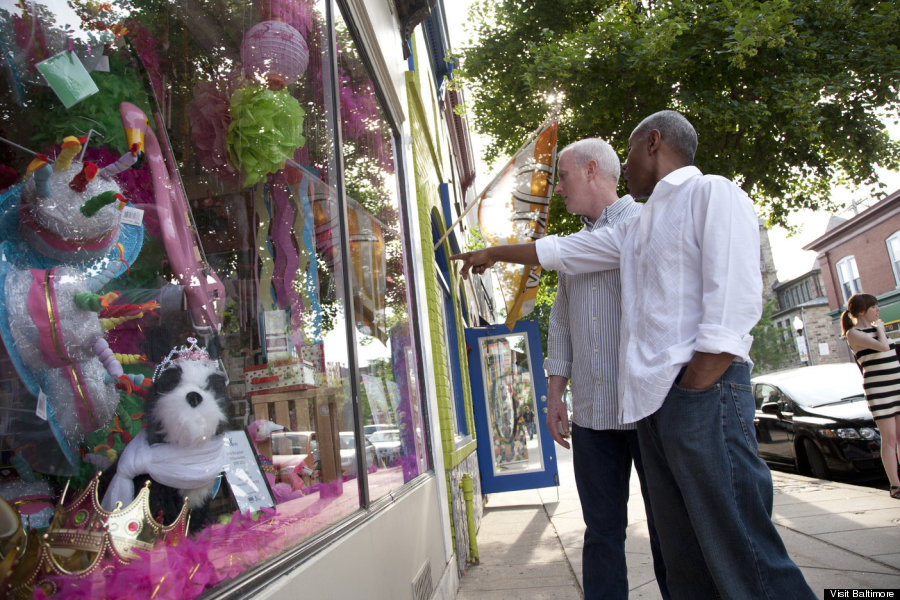 Perusing the neighborhood of Hampden
One of the city's biggest queer-specific events of the season, the B'more Q-Fest (June 12 -- 15) coincides perfectly with the start of Baltimore Pride and unintentionally serves as a gesture against those who might otherwise dismiss the city's culture as lacking in LGBT appeal. This four-day citywide film festival strives to "bring unity to the community" and features a number of hotly-anticipated titles like the George Takei documentary, "To Be Takei," as well as "The Rugby Player," which focuses on the life of openly gay 9/11 victim, Mark Bingham.
Now drawing an estimated 30,000 revelers, Baltimore Pride (June 13-15) moves to a new digs along Cathedral Street and Mt. Royal Avenue, not far from the University of Baltimore and Union Station. Local performers, drag artists and DJs will feature prominently throughout the weekend, while a special "High Heel Race" on June 14 welcomes the city's "bravest women, men, queens and everyone" to race up Charles Street in nothing less than two-inch heels. Of course, the annual Pride Parade (June 14) promises to be spectacular, with participants vying for prizes including "Best Float" and "Best Car/Motorcycle."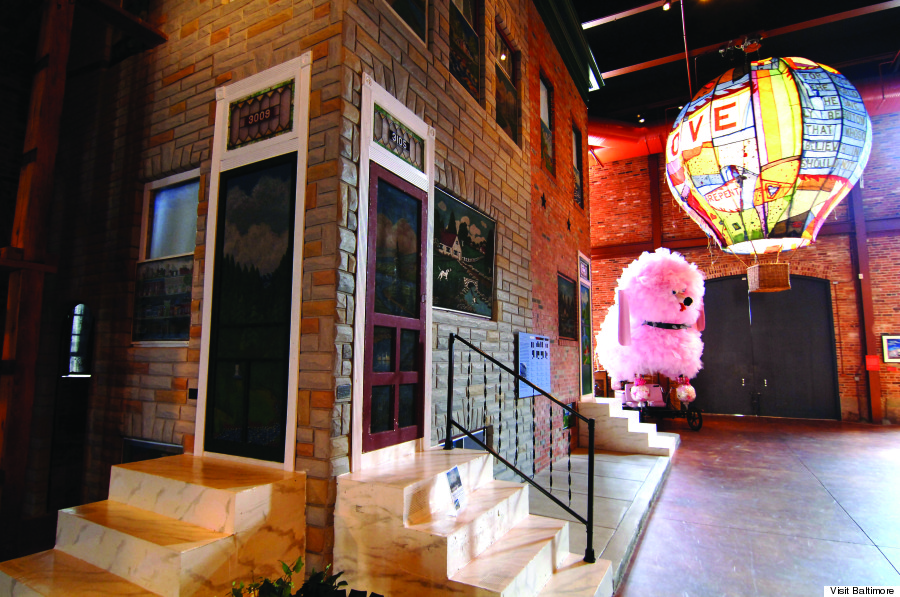 The American Visionary Arts Museum

Of course, even visitors who can't make it in time for Pride will find much to admire in Baltimore. John Waters fans will undoubtedly want to hit the truly unique American Visionary Art Museum, where a larger-than-life statue of the filmmaker's drag muse is just one of many highlights created by self-taught artists, as well as the neighborhood of Hampden. Tucked in the northwestern corner of the city, Hampden has the feel of an independent municipality, with a resilient yet understated vibe rivaling Brooklyn or Berkeley. Those who grew up watching movies like "Hairspray" and "Pink Flamingo" will find the neighborhood's celluloid-style kitsch intact in the many art galleries, antique shops and cafes located on 36th Street, affectionately referred to as "The Avenue."
Perhaps not surprisingly, the neighborhood also boasts it own Pride weekend celebration called the "HonFest," celebrating the working women of Baltimore with beehive hairdos, blue eye shadow, spandex pants in leopard print. For fans of Waters and cinematic camp, it's not to be missed!
The epicenter of Baltimore's downtown LGBT scene is Mount Vernon. More understated than New York's Chelsea and smaller than Dupont Circle in Washington D.C., Mount Vernon is nonetheless a thriving cultural center by day. The real fun begins, of course, once the sun sets and a trio of nightspots keep revelers dancing until the wee hours of the morning.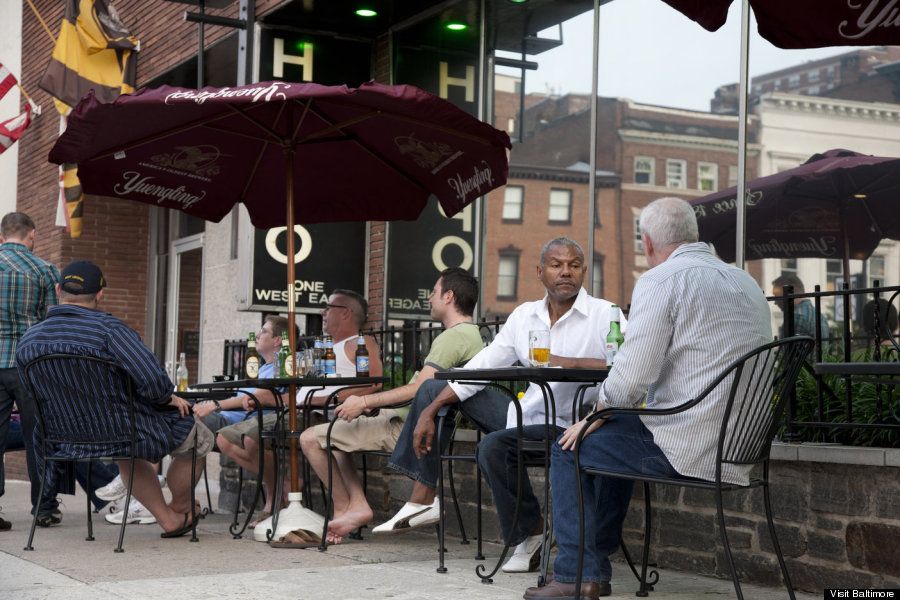 The Hippo is a charming cafe by day but thumps with disco beats as the sun sets.
You can't miss
Grand Central Station
, the city's most popular gay club and equal parts slick lounge, casual piano bar and thumping disco. Just across the intersection is
The Hippo
, which has a slightly dressed-down vibe, but doesn't skimp on the drink specials and a spacious dance floor. If a casual dive is more your style, you'll appreciate
The Drinkery
, where an artsy clientele may coerce you to croon a karaoke tune or two.
Positioned as it is between Washington D.C. and New York, Baltimore can be easily overlooked. Still, "Charm City" boasts a variety of offbeat, diverse offerings, many of them tucked away in nooks and crannies of its urban sprawl, bestowing a certain thrill of spontaneity upon its visitors.
For more information on visiting Baltimore, head here.

BEFORE YOU GO
PHOTO GALLERY
Reasons To Visit Baltimore