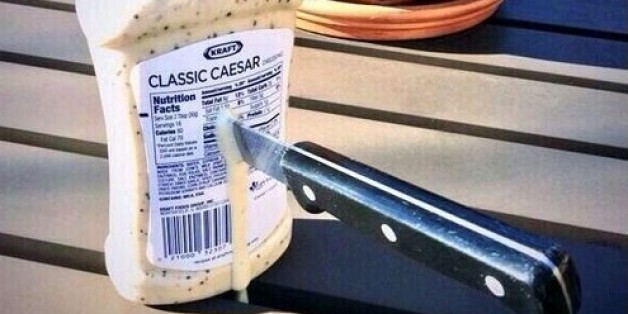 To qualify as a dad joke, a joke must be:
1. Told by one's father
2. Lame
3. Groan-worthy
4. Pun-filled
5. Embarrassingly bad
6. Demonstrated during a wedding or 18th/21st birthday speech
After meeting said criteria, the possibilities really are endless. The joke can be delivered in spoken word, text message, or visual form. Last year, we've gathered the best visual dad jokes we could find as a tribute to all dads on Father's Day. We thought these were lame funny enough to repeat this year.
BEFORE YOU GO
PHOTO GALLERY
Hilarious Family April Fools' Jokes