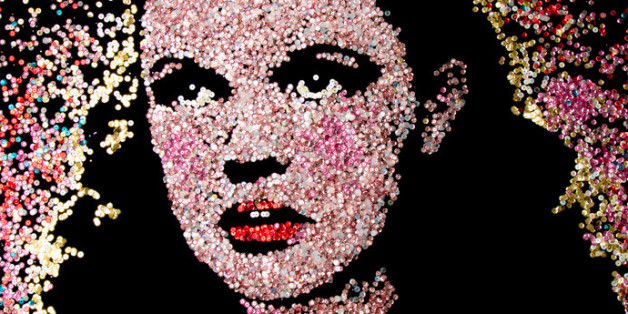 It's Judy Garland as you've never seen her before.
The Hollywood legend is re-interpreted by visual artists as part of the annual "Night of a Thousand Judys" concert. The different pieces, which capture Garland in her iconic "Wizard of Oz" and live performance moments, are currently being sold via online auction. Interested buyers will also be able to bid on the works as part of a silent auction at the June 16 event, which takes place at the Merkin Concert Hall at the Kaufman Center in New York.
Participating artists this year include longtime Vanity Fair illustrator Robert Risko and Well Read Women creator Samantha Hahn. In addition, Garland gets the confectionery treatment by Jennifer Maldonado as Cookie Jar'd, and can be seen on a custom T-shirt by DEER DANA, whose pieces have been worn by A-list celebrities like Jay-Z.
Proceeds from the sale of the artwork will go directly to the Ali Forney Center, a New York advocacy group dedicated to homeless LGBT teens and young adults.
Now it its fourth year, "Night of a Thousand Judys" will feature performances by Broadway's Rory O'Malley and Sierra Boggess along with "Queer as Folk" star Randy Harrison and singer-songwriter Erin McKeown. Also making their "Judys" debut at the event are Austin Scarlett of "Project Runway," jazz violinist Aaron Weinstein and singer Jane Monheit, among others. The night is a special presentation of New York-based actor, writer and performer Justin Sayre's variety show "The Meeting" and timed to coincide with Pride Month.
Head here for more information on "Night of a Thousand Judys."

BEFORE YOU GO
PHOTO GALLERY
Judy Garland, Re-Imagined