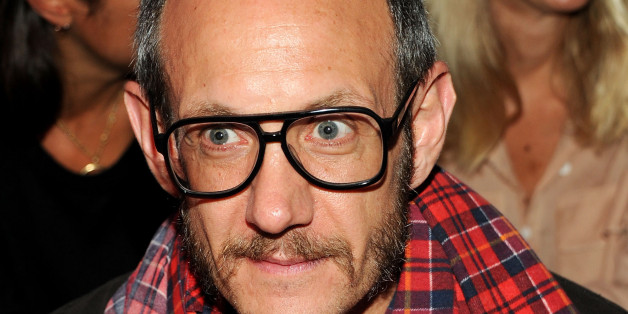 The backlash against Terry Richardson is coming at full force from different corners of the Internet, including the Tumblr "We Hired Terry," which lists the various creative brands that "hire him for high-profile projects," the webpage states. This is in addition to another site, "No More Terry," which focuses on news stories and public figures that are affiliated with or about the controversial photographer.
"We Hired Terry" features posts and submissions from readers, highlighting big names that have recently used Richardson for their benefit. The site currently includes Lady Gaga's Harper's Bazaar March 2014 cover and Lea Michele's April 2014 V magazine cover.
Just this week, another sexual harassment allegation has been brought up against Richardson, as a woman emailed Jezebel about her experience in response to the site's report that New York Magazine plans to run a piece claiming Richardson's innocence. (UPDATE: The magazine has confirmed their upcoming exclusive with Richardson.)
As more allegations come to light over time, it seems that Terry Richardson's reputable career is on the downward slope, with publications like W magazine reportedly cutting ties with the photographer.