Snagging the "best seat in the house" at Villa Escudero's Waterfalls Restaurant also means you'll get completely soaked.
The restaurant at this Philippines resort features bamboo tables set in the spillway of the Labasin Falls. Diners can nosh on a buffet of curries and meats while water rushes over their feet, taking breaks between bites to dunk in the running cascade.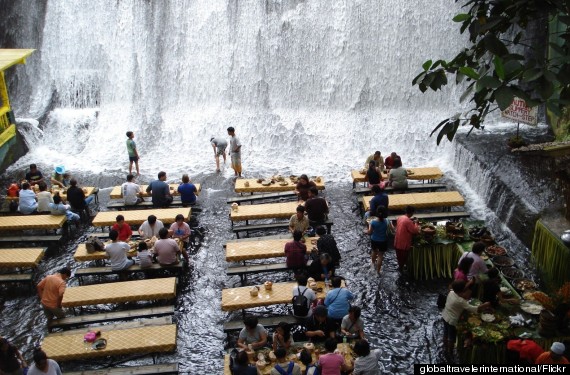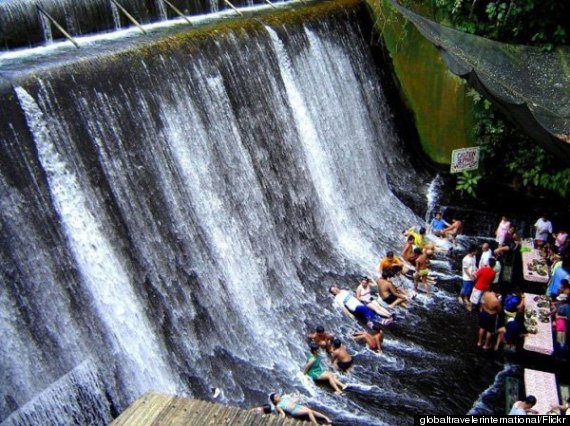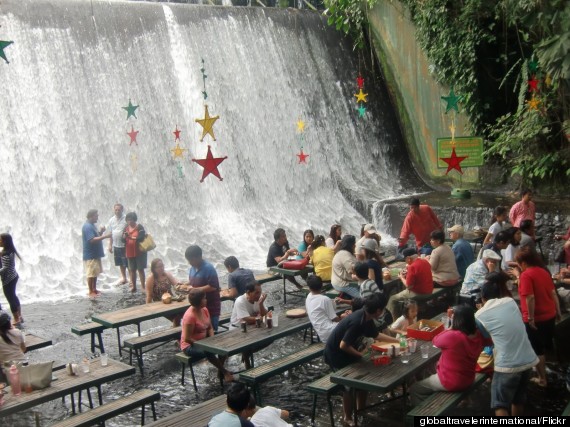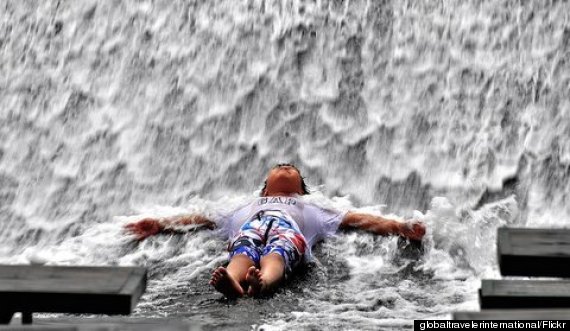 You won't have to paddle any rapids to find the cafe: it's located on a former coconut plantation in San Pablo City. The waterfall is admittedly not natural, but runoff from a nearby dam.
Still, the jungle-esque atmosphere and dishes served on authentic bamboo leaves are a dining experience for both the adventurous palate AND soul.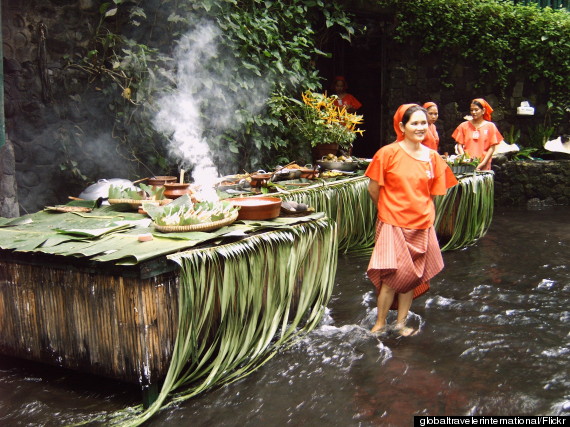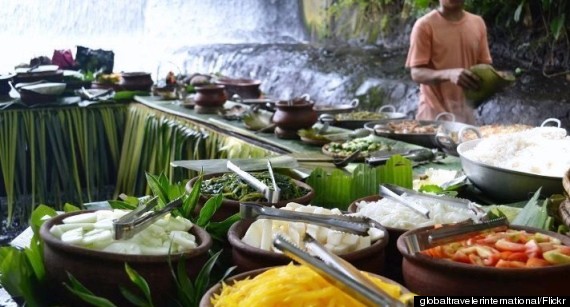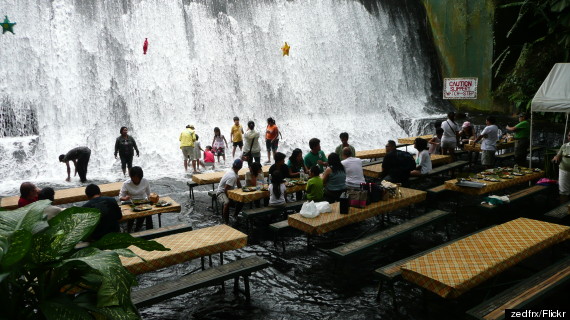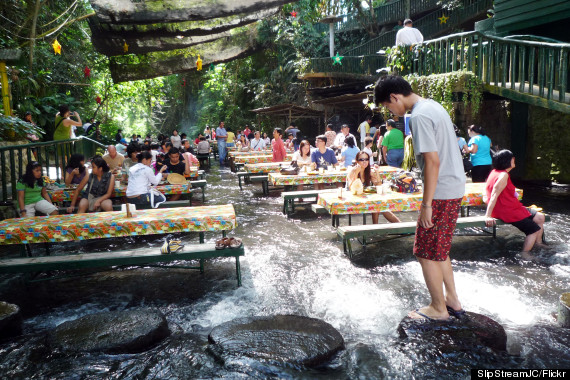 BEFORE YOU GO
PHOTO GALLERY
Look: Waterfalls