Great power comes from effectively identifying and releasing stress. Jessica Ortner, author of The Tapping Solution for Weight Loss and Body Confidence, shared some advice on pulling yourself out of a stressful slump to harness this power.
Whether you've fallen into a rut related to weight loss, relationships or other personal issues, Jessica believes the first step is identifying the source of the stress. What is causing the sense of panic?
If, for example, the source of the stress is a restrictive diet, Jessica recommends identifying that issue and admitting to yourself that the diet has caused you stress.
"That kind of living is not sustainable. I don't want to live in a state where I feel I have to deprive myself all the time," she explained.
Jessica believes weight loss starts with making healthy, sustainable decisions that you would feel good about making the rest of your life, not just for a week.
"There is such power in releasing the stress. When you make decisions that are good for you, that's when you see the change, but it's not through deprivation."
For more of Jessica's tips, view the slideshow below:
PHOTO GALLERY
8 Tips For Less Stress, From Jessica Ortner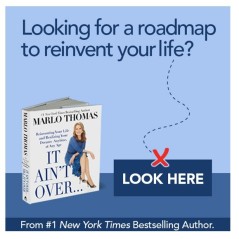 Add Marlo On Facebook:
Follow Marlo on Twitter:
Sign up to receive my email newsletter each week - It will keep you up-to-date on upcoming articles, Mondays with Marlo guests, videos, and more!