This week we saw bright, bold and sassy looks on the red carpet and we couldn't be happier about it.
Jessica Alba stole the show in red, Chrissy Teigen made the most difficult color work and Rose Byrne shone (literally) in a navy gown.
Check out our favorite looks of the week and let us know if you agree.
Chrissy Teigen in Three Floor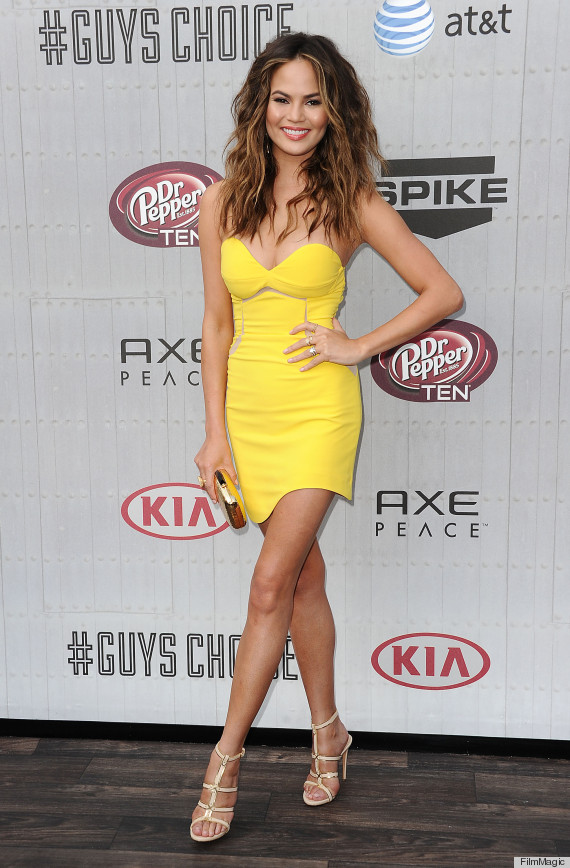 Of course she looks amazing in this yellow minidress. The asymmetrical hemline, subtle cut-outs and strapless neckline perfectly complement the model's figure.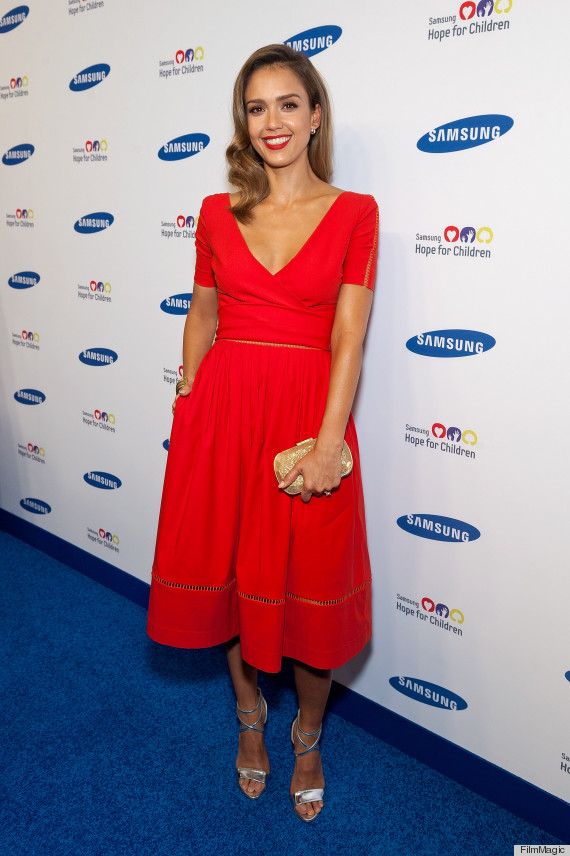 It's so refreshing to see such a bright and bold color on the red blue carpet. And who says you can't match your lipstick to your outfit?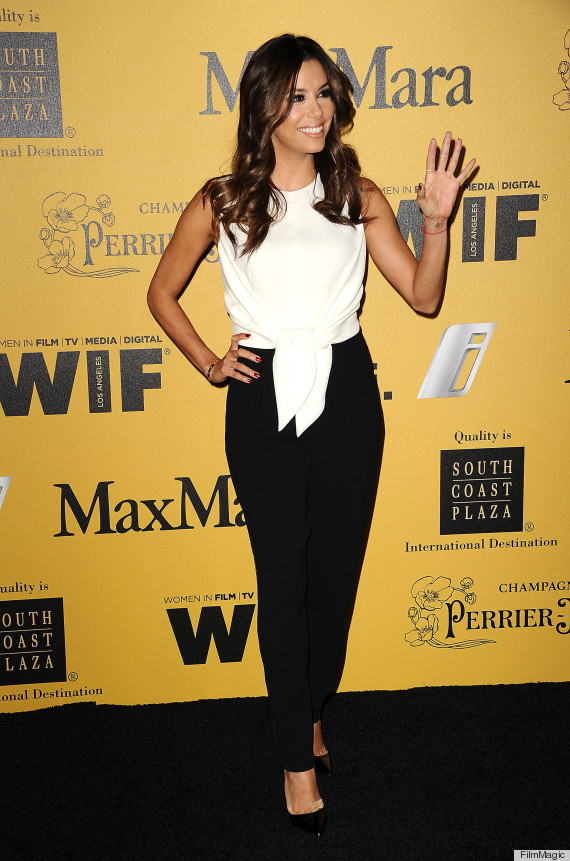 Oh, the power of a crisp white shirt and black trousers. Longoria has a tendency to go overboard with her outfits, but this simple ensemble is so effortless and chic. Though the actress is actually wearing a jumpsuit, it looks like separates and also like something we could easily copy.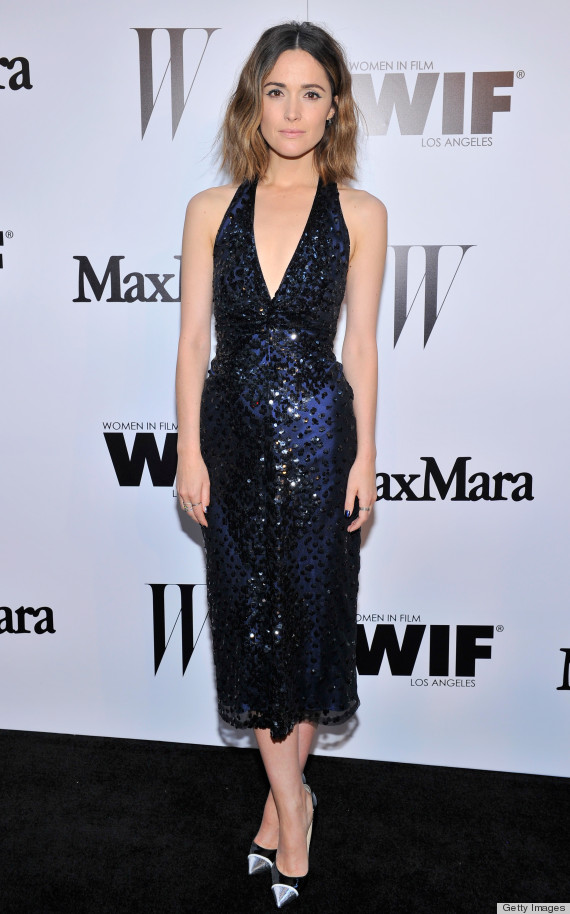 The shimmer, the deep-V, the rich color -- we're not sure what our favorite element of this dress is. There are so many to choose from.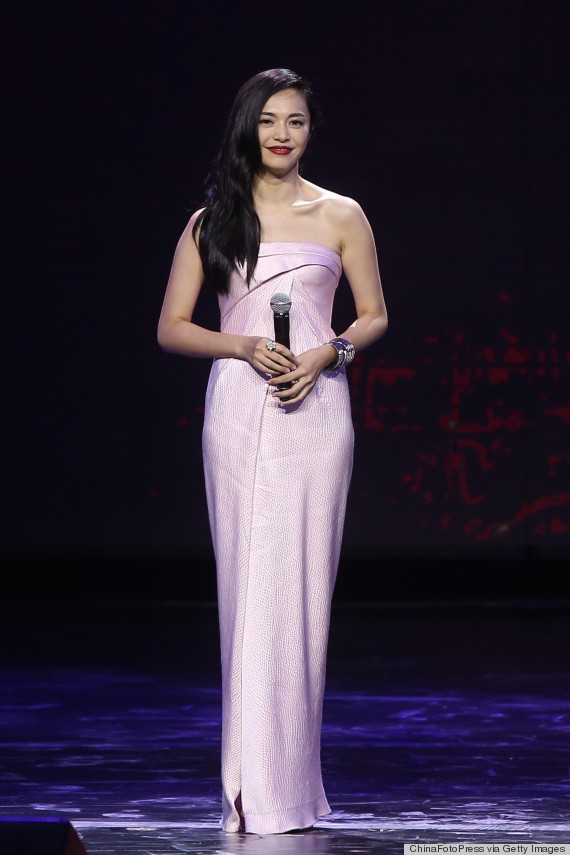 Chen is pretty in pink in this strapless, minimal gown. The boning on the top adds the perfect amount of elegance, while her red lips makes her look just sultry enough.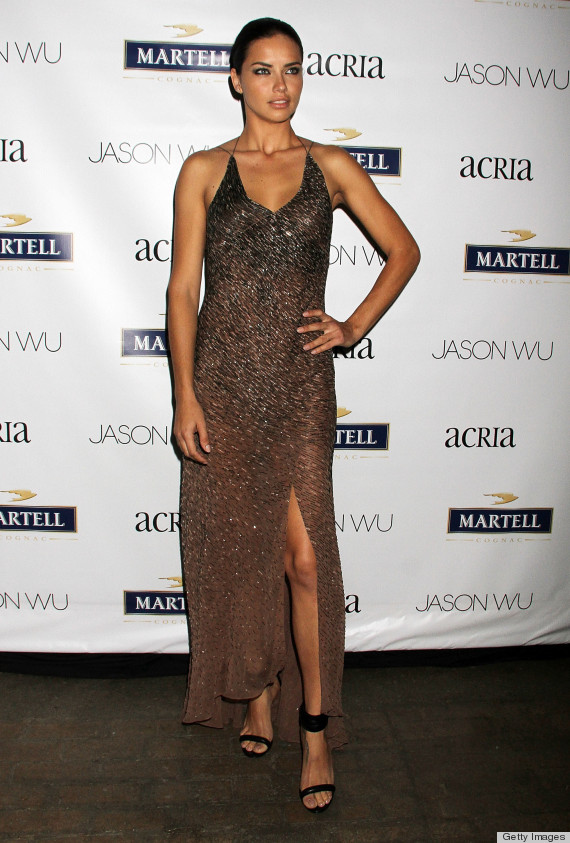 Slinky, sexy and sparkly? This dress is a triple threat.
Alessandra Ambrosio in Camilla and Marc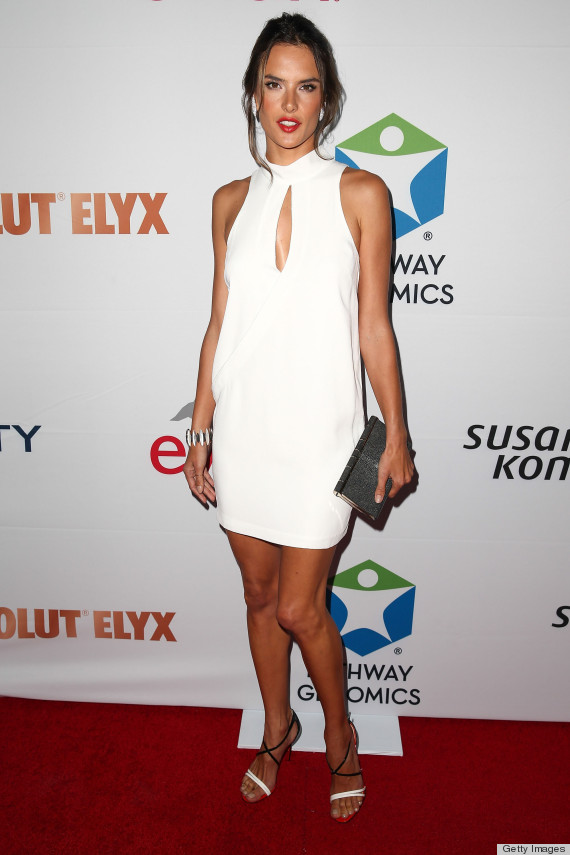 If you're ever in doubt about what to wear in the summer, a LWD (little white dress) is always the answer.

BEFORE YOU GO
PHOTO GALLERY
Best-Dressed Stars 2014