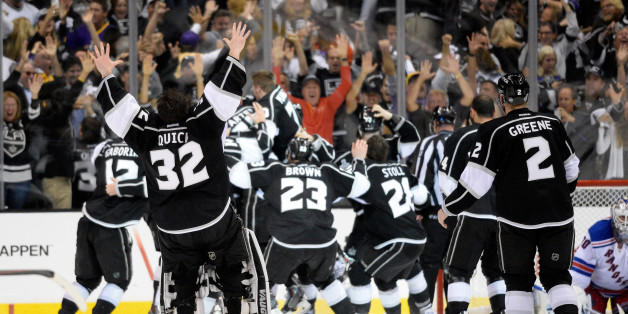 The Los Angeles Kings are back on the NHL throne.
The Kings lifted the Stanley Cup for the second time in three years after defeating the New York Rangers in Game 5 of the 2014 Stanley Cup finals for a 4-1 series win. The Kings outlasted the Rangers, 3-2, in the title-clinching win that stretched into a second overtime period at Staples Center in Los Angeles on Friday night. Kings defenseman Alec Martinez scored the decisive goal with 5:17 remaining in the second overtime.
WATCH: Alec Martinez Scores Cup-Winning Goal
"We just had to dig deep and just keep grinding away," Martinez told Pierre McGuire of NBC moments after his series-clinching goal ended the longest game in franchise history. "We believed that we were going to win this game."
As they have throughout their captivating postseason run, the Kings showed resilience in Game 5, forcing overtime with a game-tying power-play goal from Marian Gaborik with 12:04 left in regulation. In the first extra period, the goaltenders -- Jonathan Quick of the Kings and Henrik Lundqvist of the Rangers -- denied scoring chances at either end of the ice. Both also got some help from goalposts and crossbars as the shots flew in the frenetic overtime periods.
With the Rangers looking to force the best-of-seven back to Madison Square Garden, Lundqvist delivered another standout performance, racking up an astounding 48 saves to 28 for Quick. The game-winning goal came moments after Lundqvist's 48th and final save. Martinez banged home the rebound of a shot by Kings center Tyler Toffoli, igniting a celebration in Los Angeles and bringing the Stanley Cup out to the ice.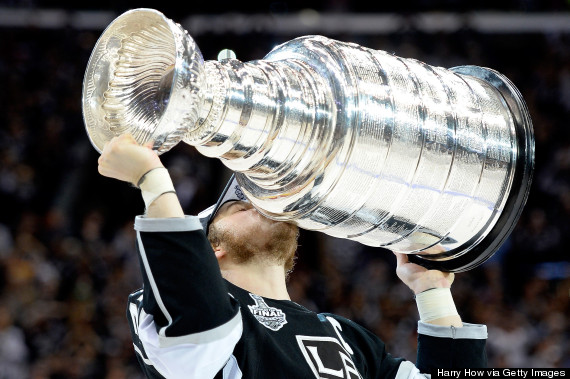 BEFORE YOU GO
PHOTO GALLERY
2014 Stanley Cup Finals, Game 5