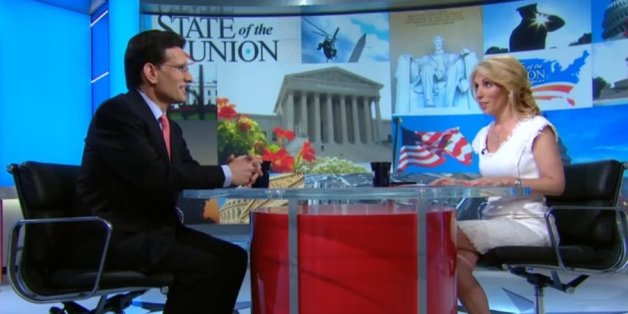 CNN's Chief Congressional Correspondent Dana Bash spoke about her interview tactics on Sunday just moments after interviewing House Majority Leader Eric Cantor (R-Va.).
Bash sat down with Cantor on "State of the Union" to discuss the shocking upset in the Republican primary last week that caused the majority leader to lose his seat. Cantor lost to a largely unknown economics professor Dave Brat, but told Bash that he had no regrets and is ready to move forward.
After the interview, Bash told CNN's Gloria Borger that she had hoped to make the interview a tough one.
"I tried to get him off his talking points," she said. "I don't know how successful I was."
WATCH: