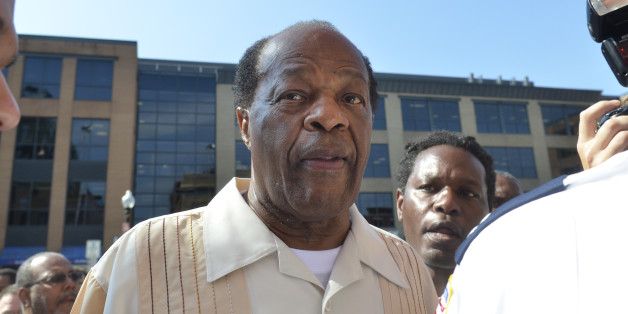 WASHINGTON -- Former president Bill Clinton sought advice from D.C. mayor Marion Barry on how to cope with public humiliation, Barry reports in his new memoir.
In the wake of the Monica Lewinsky scandal Clinton "wanted to talk to me about how to handle embarrassing personal situations as a public official" Barry wrote, according to the Washington Post's Mike DeBonis.
The two talked, Barry wrote, when both appeared at an event at an unidentified hospital. "I said, 'The first thing you gotta do is stop digging the hole that put you there in the first place,'" Barry recalled.
The FBI and D.C. police arrested Barry on cocaine charges in January 1990 at a hotel where he'd been set up by an informant. After a prison stint, Barry returned to public office in 1992 and successfully retook the mayoralty in 1994. He is currently a D.C. city council member, representing the bulk of Washington's residents who live east of the Anacostia River.
It's unclear if either Barry or Clinton followed Barry's advice.
BEFORE YOU GO
PHOTO GALLERY
Hillary And Bill Through The Years