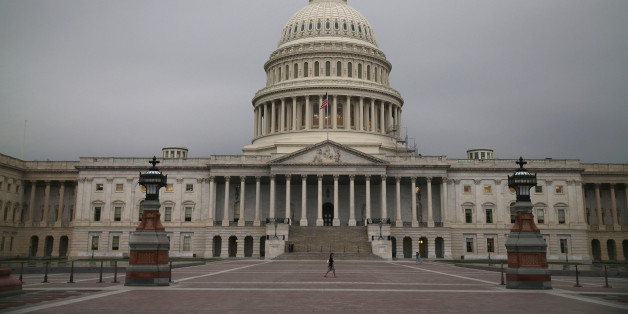 Americans are on track to be unhappier with Congress this year than before any midterm election since 1974, according to a Gallup poll released Monday.
Just 16 percent of Americans currently say they approve of Congress, compared with a previous low of 21 percent just before the 2010 midterms.
HuffPost Pollster's average puts Congress' approval rating at about 14 percent, although that's actually an improvement from below 10 percent during last year's government shutdown.
Gallup's Jeffrey M. Jones notes that House turnover has trended slightly higher in years when Congress was especially disliked, citing House Majority Leader Eric Cantor's (R-Va.) loss as a "pointed reminder for incumbents seeking reelection of just how vulnerable they may be this year."
Cantor's defeat, however, was notable in part because such losses remain so rare: Regardless of congressional approval, most incumbents win reelection. When Republicans retook the House in 2010, 85 percent of House incumbents seeking reelection held their seats. (By comparison, in 2002, with approval at a relatively robust 50 percent, the House reelection rate shot up to 96 percent.)
Americans' discontent surfaces across a wide range of other poll questions, although it's ebbed somewhat since last year. On average, only about 24 percent are satisfied with the U.S., while just 29 percent say the country is headed in the right direction.
Gallup surveyed 1,027 adults by phone between June 5 and 8, using live interviewers to reach both cell phones and landlines.
BEFORE YOU GO
PHOTO GALLERY
U.S. Capitol Photos