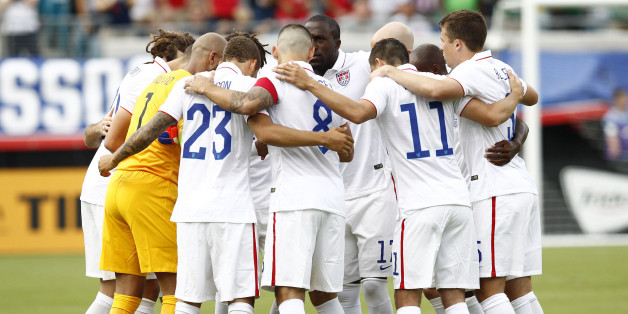 Together again, it's the United States and Ghana.
For the third time in as many trips to the World Cup, the U.S. soccer team faces off against the Black Stars of Ghana. In each of those previous two meetings, Ghana dealt the U.S. men's national team a loss that sent it home. In 2006, Ghana sent the U.S. team home from Germany with a 2-1 defeat in the final Group Stage match, thanks in part to a controversial penalty decision. In 2010, the teams were deadlocked through 90 minutes in the Round of 16 in South Africa before Ghana netted the winning goal in the third minute of extra time. Reunited at the 2014 World Cup in Brazil, they will meet again at Estadio das Dunas in Natal on Monday.
"They're coming for revenge," Ghana captain Asamoah Gyan, who scored the overtime winner in 2010, told reporters on the eve of the latest installment in the growing World Cup rivalry. "Mentally they don't want us to beat them for the third time, so it's going to make the match very difficult," said Gyan. "The USA are a good side, they're a very dangerous team, but we think of ourselves first."
While the U.S. team is guaranteed two more matches in Brazil after its opener, another loss to Ghana could prove just as crushing as previous ones. Both teams were dropped into formidable Group G alongside European powers Germany and Portugal, both ranked in the top five in the latest FIFA rankings. Klinsmann's squad would seem to need points from its opener to escape the so-called "Group of Death."
"This is just an awesome moment, because that's the biggest stage you can have, where you kind of want to show that you improved, and nothing better than against the team that beat you the last two World Cups," Klinsmann told reporters on Sunday, via The Associated Press. "So this, as we mentioned before, is like start the whole World Cup with a final."
Michael Klopman also contributed updates
STAY TUNED FOR LIVE UPDATES, HIGHLIGHTS, PHOTOS & MORE
06/16/2014 8:22 PM EDT
Great Start!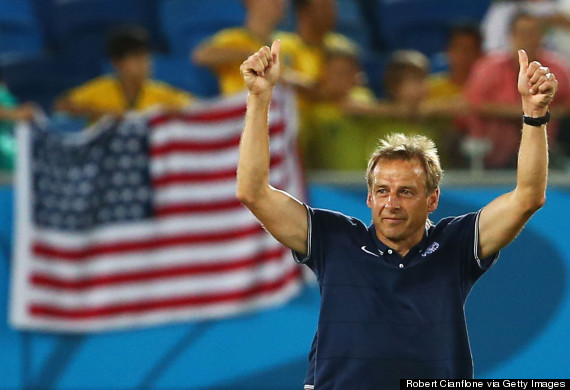 06/16/2014 7:57 PM EDT
GAME OVER
USA WINS 2-1!!!
06/16/2014 7:52 PM EDT
Stoppage Time
There will be 5 minutes of stoppage time.
06/16/2014 7:50 PM EDT
WATCH: U.S. Retakes The Lead
06/16/2014 7:48 PM EDT
USA GOAL!!!
On the corner kick, the U.S. go ahead on a corner kick. Zusi sends in the ball and Brooks heads it home.
06/16/2014 7:46 PM EDT
WATCH: Ghana Scores Game-Tying Goal
06/16/2014 7:44 PM EDT
Ghana SCORES!!!!
The brief spell of U.S. offense gives way to a brilliant surge from Ghana that includes a brilliant through ball, a backheel pass and a finish from Ayew in 82nd minute.
06/16/2014 7:41 PM EDT
U.S. Possession ... And A Shot
Michael Bradley ignites a promising spell of U.S. possession. The ball goes wide right to Zusi and the sequence involves Beckerman and Johnson, who dribbled into the box. Unable to get off a shot, Johnson eventually got the ball to Dempsey at the edge of the penalty area. His effort was saved without too much trouble.
06/16/2014 7:38 PM EDT
Zusi On, Bedoya Off
The U.S. makes its third sub and Graham Zusi is on the 77th minute.
06/16/2014 7:35 PM EDT
Another Sliding Tackle
Bedoya cuts out another incisive Ghana pass to their left wing. He again looks to be in pain after getting up. The U.S. cannot keep possession and Ghana is coming in waves on the American penalty area.