Cristiano Ronaldo's World Cup campaign did not get off to a good start and it may only be getting worse. The sight of him leaving practice with ice on his leg and a report of ominous advice from a doctor have many wondering if Ronaldo will be on the field when Portugal faces the United States.
Days after Portugal was thrashed by Germany, 4-0, in its opening match in Group G, Ronaldo left a training session early with ice strapped to his quarrelsome left knee, reported BBC Sport. The 29-year-old Portugal superstar was photographed receiving attention from team trainers and having an ice pack wrapped around his left leg in Campinas, Brazil on Wednesday.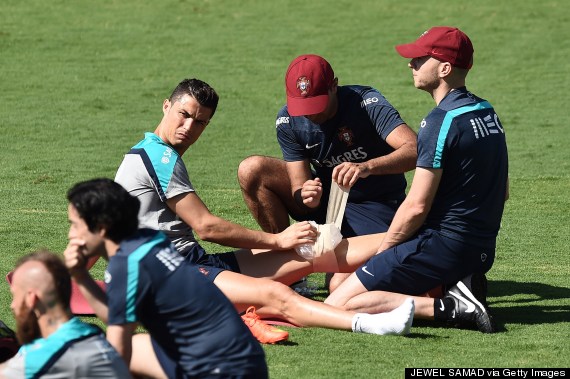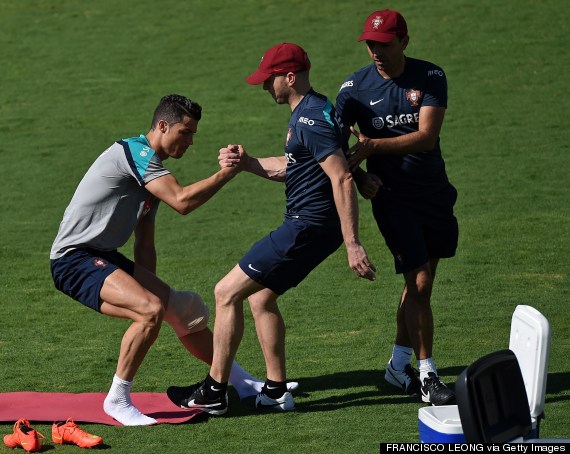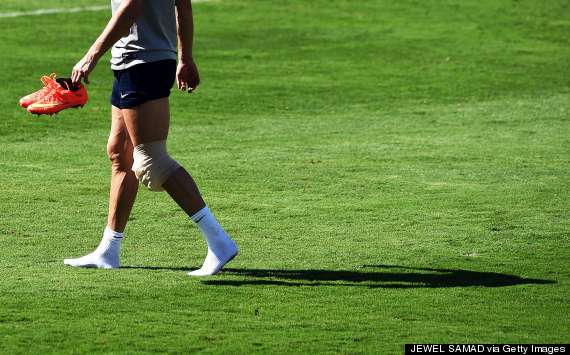 Before arriving in Brazil, Portugal confirmed that Ronaldo was suffering from "left-leg patellar tendinosis," reported The Guardian. His participation in Portugal's opening match was in doubt until he declared himself "100 percent" and ready to play just a day before facing Germany. He was also plagued by a left leg injury before Real Madrid faced Atletico Madrid in the Champions League Final in May. He would appear in that match and score from the penalty spot in Real Madrid's 4-1 triumph. He also played the full match against Germany on Monday.
Increasing fears that Portugal could be without its No. 7 against the United States when the teams meet in crucial Group G clash on Sunday, Spanish news website El Confidencial reported on Wednesday that a doctor had informed Ronaldo he risked further damage to his knee by continuing to play. According to El Confidencial, the doctor believed further damage could put Ronaldo's career at risk.
Quelling those fears somewhat, reserve Portugal goalkeeper Beto told reporters on Wednesday that Ronaldo remained fit and ready to play.
"Cristiano is 100 percent fit to play. Every match, if he starts to play, it is because he is fit to play, he's ready to play," Beto said after the team's training session, via The Associated Press. "He loves football but his body is the most important thing for him ... so if he starts a match he is ready, he is fit, so I don't think that is a problem."