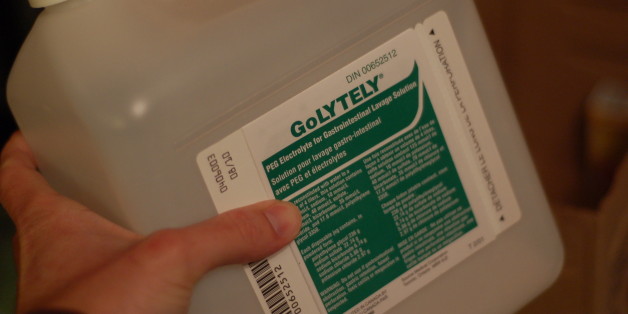 It's been more than 17 years since Janneral Denson was wrongfully accused of smuggling drugs and forced to take laxatives while she was pregnant.
Since then, she's been fighting for justice. Denson claims that the invasive procedures used to search her led to a premature birth. But several juries found no fault on U.S. Customs agents or nurses at the Florida hospital where she was searched. Today, she's suing the hospital and Dr. John Bennett, who treated her.
According to court documents from one of her lawsuits in 2009, Denson was stopped by customs agents at Fort Lauderdale-Hollywood International Airport after her return flight from Jamaica on Feb. 14, 1997. She was questioned, arrested and taken to Jackson Memorial Hospital where she was "required to pass three separate drug-free stool samples." To induce bowel movements, a doctor prescribed her the laxative GoLytely -- which Denson claims was not recommended for pregnant women, according to the Orlando Sentinel.
There was no evidence of drugs in her system. She was sent on her way after two days in the hospital.
The 39-year-old West Palm Beach woman says that negligence led to a complicated pregnancy and the premature birth of her now-17-year-old son. She also complained of diarrhea, stomach cramps and vaginal bleeding.
"I really couldn't believe what was happening to me," she told the Orlando Sentinel. "I was told on several occasions that I had to drink it. If I did not drink it, I would not be able to leave."
Nobody denies that she was compelled to take laxatives at the hospital. But the defense claims that laxatives couldn't have forced a premature birth, and that hospital staff was only doing its job.
Plus, her initial arrest was justified, federal courts have found. Not only was Denson acting suspicious before her arrest at the airport, but she was carrying a peculiar note that appeared to be a cover story she should memorize should she ever be questioned by police. The note reads:
Richard Scott – Poultry Farmer Since 1994
Lives @ Belfast Near Morant Bay in the Parish of Saint Thomas
His birthday is: Feb. 17th (Born 1972)

How you met.

Dec. 1995 A friend invited you to Jamaica while there went to the beach Dunns River met him there
Dec. 1996 He visited you at your friends Saint Anne home you invited him at his Saint Thomas home
*You had no prior knowledge of him
You returned home to Florida – Telephone Exchange
*Always used calling cards – Price Reasons
March 1996 You went down to visit him in Jamaica.
Oct. 1996 You went back to marry him
*His phone number written down at home 809 something
You are not good with remembering numbers.
*NOT HIS PHONE ANYWAY Neighbors' Phone.

ANY OTHER Questions Just answer something in that case try to remember what you were asked and what you answered.
*DOES HE HAVE RELATIVES OR FRIENDS IN THE U.S. THAT
YOU KNOW OF ---NO---
Denson's current suit is being retried after a 2012 mistrial. Lawyers are expected to present closing arguments today.
Like Us On Facebook |

Follow Us On Twitter |

Contact The Author
BEFORE YOU GO
PHOTO GALLERY
Wrongfully Accused