Dov Charney's "conduct with women" has reportedly gotten him fired from his job as CEO of American Apparel, the company he founded. If his history of scandalous behavior and sexual harassment lawsuits are any indication, it may not be hard to guess the nature of said "conduct."
Since 2004, when Jane Magazine portrayed Charney as an eccentric, sex-driven leader of a young and hip company, harassment lawsuits have been piling up.
Lawyers for Charney and American Apparel have described allegations in the lawsuits as "contrived," "untrue" and having "no merit." Nevertheless, the legal filings paint a pretty disturbing picture of Charney's character.
Business Insider once estimated that Charney concurrently faced seven sexual harassment lawsuits from American Apparel employees. Most were settled out of court or dismissed.
So what were the most damning allegations against Charney?
2004: Charney masturbates in front of magazine reporter.
Charney masturbated with a female employee present in front of Jane Magazine reporter Claudine Ko while she researched a story on American Apparel. He masturbated in front of Ko "eight or so times," according to the story. Charney confirmed the story, but said the sexual activity was, "A, consensual; B, enjoyable for both parties; and C, occurred in a private setting and therefore are not relevant to the sexual harassment charges."
2005: Charney is sued twice for alleged sexual harassment.
Charney was accused of sexual harassment in two separate lawsuits filed by three employees. Allegations included "crude language and gestures, conducting job interviews in his underwear, ordering the hiring of women in whom he had a sexual interest and giving one of the plaintiffs a vibrator," The New York Times reported at the time.
A lawsuit brought by employee Mary Nelson alleged Charney ran a meeting wearing a "cock sock," invited her to masturbate with him and fired her when she revealed plans to meet with a lawyer.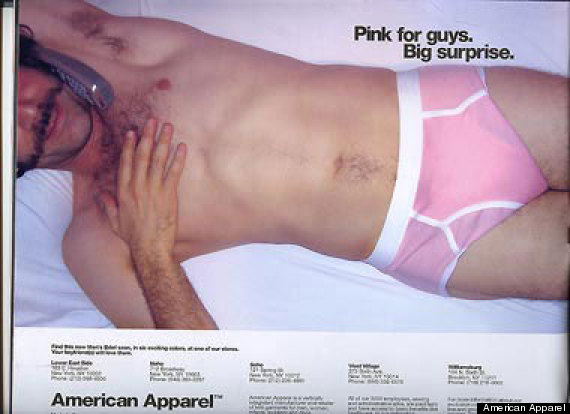 Dov Charney posing in his underwear for an American Apparel ad.
2006: Charney admits to using offensive language in the workplace.
During a deposition for Nelson's lawsuit, Charney admitted to using the words "slut" and "cunt" while in the workplace. "There are some of us that love sluts ... It could be also be an endearing term," he testified.
2008: Charney calls CNBC reporter "dirty."
Charney went on a 10-minute rant against CNBC's Margaret Brennan following a live interview, using "his infamous four-letter words" and accusing the reporter of being dirty, according to her report.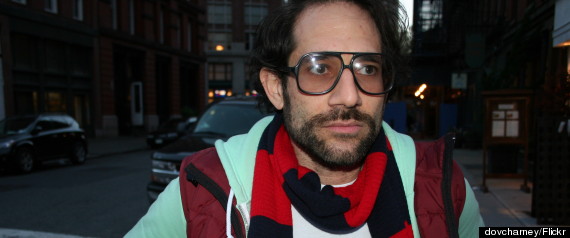 2008: Charney is accused of telling an employee to pretend to masturbate.
Charney was sued by employee Jeneleen Floyd, who said he ordered her to pretend to masturbate in front of him. Floyd said she refused, but her supervisor complied. Charney told Floyd he would "kick her ass," according to the lawsuit.
2009: Charney reportedly moves to fire unattractive employees.
Charney demanded that any "ugly people" working at American Apparel stores be fired, a store manager told Gawker.
2011: Charney is sued by an employee who claims he kept her as a sex slave.
Charney was sued by former employee Irene Morales, who said he kept her as a sex slave in his apartment and forced her to perform sex acts. The lawsuit was later thrown out.
2011: Charney is sued by three more employees claiming sexual harassment.
Shortly after the Morales lawsuit was filed, Charney was again sued for sexual harassment by three former employees, including Kimbra Lo. Lo alleged that when she came to Charney's house to discuss a modeling opportunity, Charney undressed her and tried to have sex with her.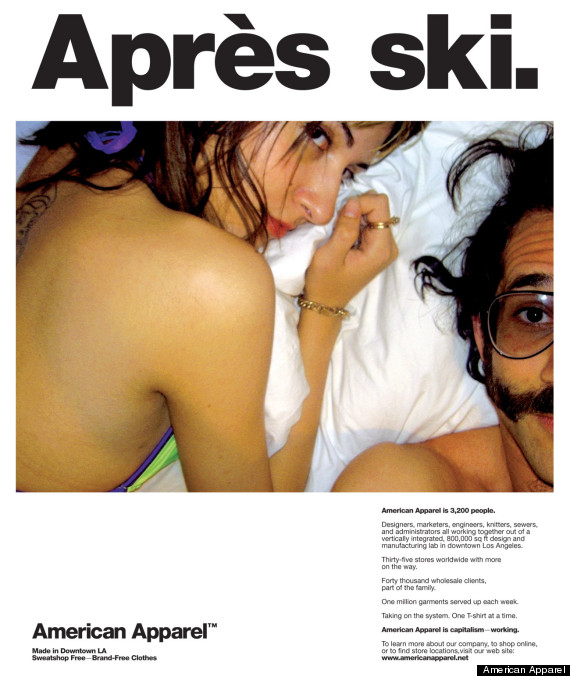 "I want to be remembered as one of the great CEOs of our time and of my generation," Charney said in a 2007 interview.
2011: Charney is sued for allegedly retaliating against lawsuits with nude photos.
Charney was sued again by the same three women, who said he retaliated against their sexual harassment lawsuits by posting nude photos of them on the Internet.
2012: Charney is alleged to have rubbed dirt in an employee's face.
Charney was sued by a former store manager, who accused him of rubbing dirt in his face and calling him a "fag" and "wanna be Jew." The claims were denied by American Apparel.
2012: Charney embraces lawsuits.
In an interview with CNBC, Charney called the harassment lawsuits against him a "testimony to my success."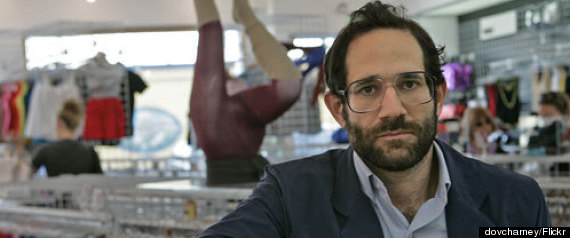 2014: Charney is fired.
His dismissal is reported to be due to his "conduct with women."