Long before her days of extravagant weddings and wearing dresses made out of rope, Kim Kardashian was just your average 9-year-old kid.
RumorFix obtained this adorable photo of Kardashian and her childhood BFF, fashion designer Nikki Lund: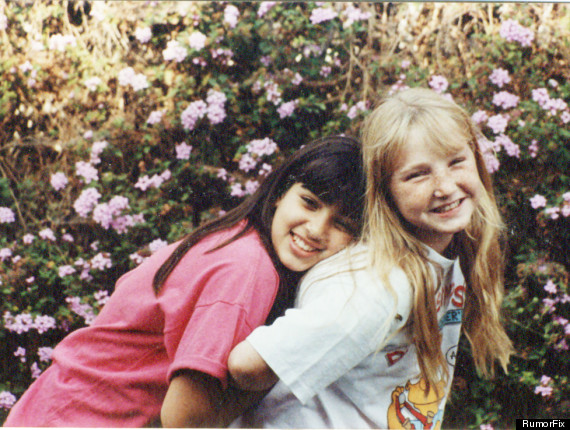 The pair have been friends since they attended grade school at El Rodeo in Beverly Hills, Lund told Rumorfix. "We had too many best memories together growing up over the years."
"When we had to swear what we were saying was truth, we'd say 'bible!'" Lund added.
The slang must have stuck for Kardashian, as she recently used the term "bible" in the trailer for her new Kim Kardashian game.
For more childhood photos of Kim, head over to RumorFix.
BEFORE YOU GO
PHOTO GALLERY
Kim Kardashian Through The Years