Holy buffness!
Ben Affleck stepped out looking a bit different as he went shopping at Barneys New York in Beverly Hills, California last weekend. The 41-year-old actor got a whole lot bulkier for his new role as Batman in "Batman vs. Superman: Dawn of Justice."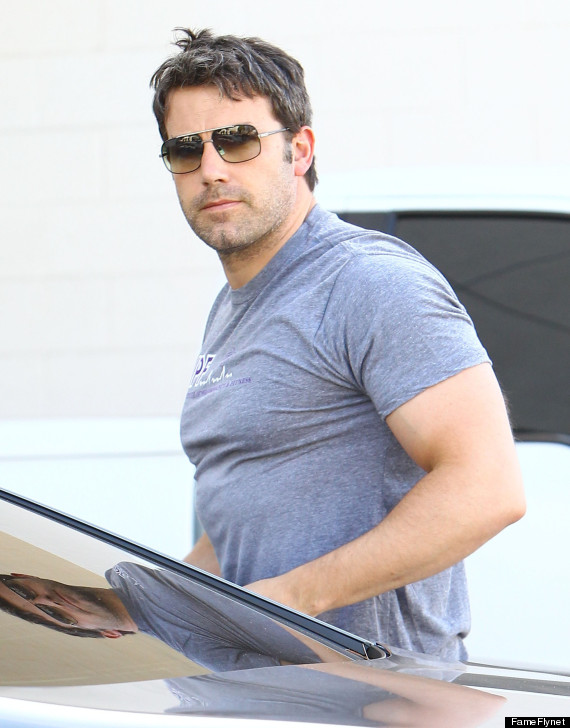 "I'm so excited," Affleck told Jimmy Fallon last year after nabbing the coveted role in the Zack Snyder-directed superhero flick. "Obviously, you can't do what Christian [Bale] did, those movies are amazing, but Zack wants to do something different, but still in keeping with that. So I thought this is a brilliant way to do this and I really know how to hook into this."
Despite Affleck's excitement, the reactions he received were anything but positive, but he's been keeping a, what he calls, "big boy" attitude about it.
"You can't say [what you think] before the movie comes out," Affleck insisted to Fallon. "It doesn't matter what people think then, it matters what they think when [they] see the movie."
Well, all we know now is that Ben is making sure his Batman physique wows the crowd. BEFORE YOU GO
PHOTO GALLERY
Ben Affleck is on Fire