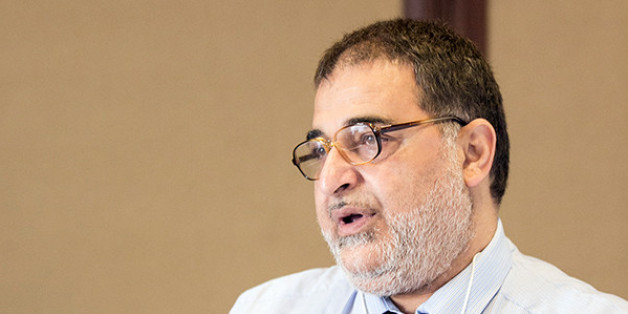 LONDON (RNS) Senior leaders of England's estimated 2.7 million Muslims have called on religious scholars and political commentators in the media not to inflame sectarian tensions involving Islam's two main sects — the Sunnis and Shiites — who are fighting for power in Iraq.
In an interview Friday (June 20) with the BBC, Yousif al-Khoei, director of public affairs at the London-based Al-Khoei Foundation, which operates social and religious programs in the country, said sectarian divisions could be controlled.
"But," he explained, "if you present this as a Sunni/Shia issue, you'll get a lot of people really excited."
He said leaders of the Shiite community in the United Kingdom, about 5 percent of the total Muslim community, are doing all they can to tone down tension with Sunnis.
Those leaders are now holding talks with the Muslim Council of Britain, the UK's representative Muslim body, to explore how best that can be done.
Earlier, the Iranian-born spiritual leader of Iraq's Shiite community, the Grand Ayatollah Ali al-Sistani urged Muslims to go to fight against the militant Sunni organization, the Islamic State in Iraq and Syria, or ISIS.
Later, a senior Shiite cleric in England released a 10-minute video explaining that was not intended to be a call on British Muslims to leave the country and fight in Iraq, where at least half the population is Shiite.
Asked if he is concerned that the situation would persuade British Muslims with Iraq connections to leave here and fight, al-Khoei, told the BBC: "That level of emotion is quite human when your country is being subjected to such a level of violence."

BEFORE YOU GO
PHOTO GALLERY
Muslim Leaders Condemn Terrorism