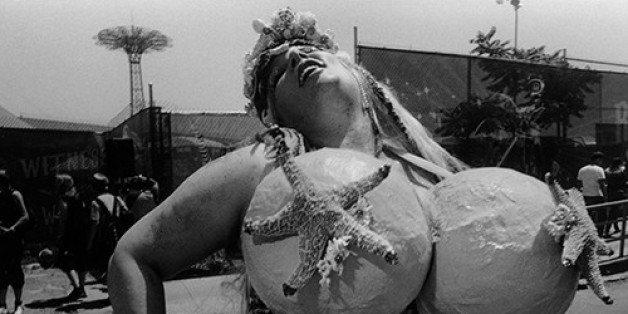 From Greenpoint to Bay Ridge (yes, Bay Ridge) the topic of gentrification has sparked a lot of debate in Brooklyn. But despite the fear that luxury condos and those wealthy enough to afford them are threatening the borough's fringe, there's still plenty of weird, amazing street culture in New York's epicenter of cool.
Coney Island's annual Mermaid Parade is one notable expression of that culture. The yearly art parade encourages participants to dress up as mermaids and mermen in costumes of their own making. Some participants make homemade floats, others wear very little aside from makeup.
Harvey Stein is a New York photographer who specializes in capturing street culture. His book, "Coney Island: 40 Years, 1970 - 2010" (Schiffer Publishing ) has an entire section devoted to the Mermaid Parade, along with many stunning portraits of outrageous characters from the neighborhood's famous boardwalk.
Hey sugar, take a walk on the wild side.
PHOTO GALLERY
Coney Island Mermaid Parade