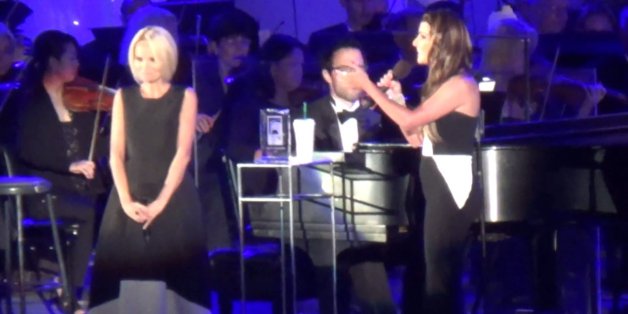 Kristin Chenoweth and Lea Michele, two contemporary veterans of the Broadway stage, joined forces over the weekend for a rendition of the "Wicked" ballad "For Good." Chenoweth was an inductee to the Hollywood Bowl Hall of Fame on Saturday, where she performed "I Could Have Danced All Night" from "My Fair Lady," "Popular" from "Wicked" and the collaboration with Michele.
As if "For Good" by itself isn't enough to get tears flowing from the eyes of "Wicked" fans, the "Glee" star shared some kind words Chenoweth sent her after Cory Monteith died last July.
"Last summer, I got an email from Kristin, and she said that 'music will heal everything,'" Michele said. "And at the time, I really didn't quite get how that could be possible, but it really did. And so, a year later, to be here on this stage singing with her is such a blessing and such an honor."
They soon launched into the penultimate song from "Wicked," which was originally performed by Chenoweth and Idina Menzel, and then came the waterworks.
BEFORE YOU GO
PHOTO GALLERY
Diva Collaborations