The largest organ in your body? It's your skin, which according to the experts occupies more than 21 square feet of surface space (think of an average-sized powder room). And it's not only expansive -- it also has heft, accounting for between six and ten percent your body weight.
In a word: Wow!
Needless to say, our skin demands our attention -- especially when it comes to keeping it healthy during the baking-hot summer months. Over the past few years, I've been enlightened and educated about skin care from an ample army of health and beauty experts who have appeared on my "Mondays With Marlo" series. So with a nod to the newly-arrived summer solstice, here's a round-up of tips from those who know about caring for your skin -- from the no-no's to the must-do's. Take a look!
PHOTO GALLERY
Expert Summer Skin Tips And Tricks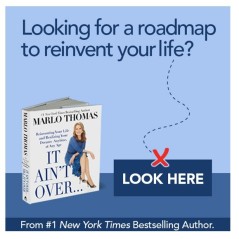 Add Marlo On Facebook:
Follow Marlo on Twitter:
Sign up to receive my email newsletter each week - It will keep you up-to-date on upcoming articles, Mondays with Marlo guests, videos, and more!