Happy anniversary, Curiosity!
As of June 24, NASA's Mars Curiosity rover has been on the Red Planet for exactly one full Martian year (the equivalent of 687 Earth days). To mark the occasion, the camera-studded rover snapped this lonely-looking selfie:
(Story continues below.)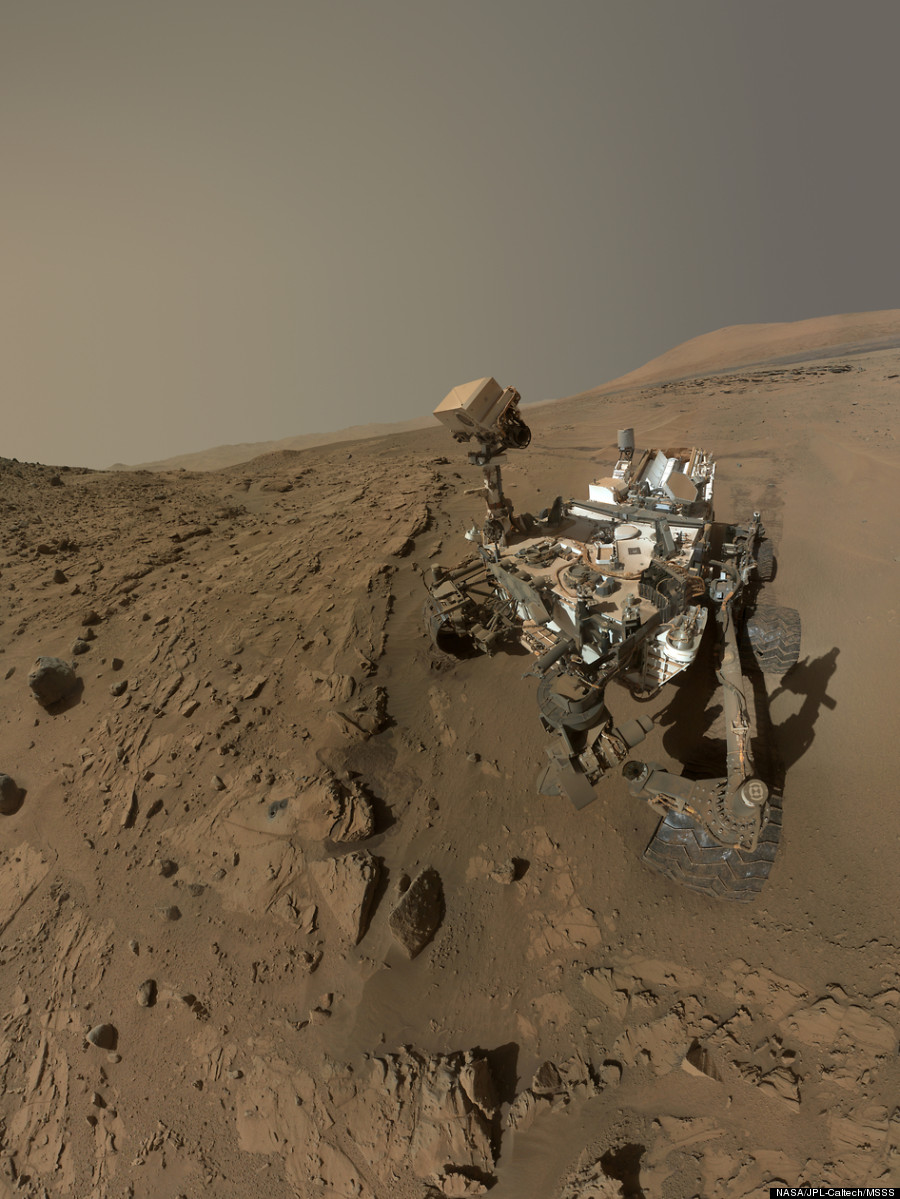 The rocky Martian terrain serves as a desolate, though stunning, backdrop.
The self-portrait is actually a composite of dozens of images captured in April and May 2014 by the Mars Hand Lens Imager, a camera located at the end of the rover's robotic arm. The photos were taken at Windjana, a site where the rover spent time collecting sandstone samples this past spring.
Since it landed on Mars on Aug. 6, 2012, the rover has "accomplished the mission's main goal of determining whether Mars once offered environmental conditions favorable for microbial life," according to NASA's website. The rover, for instance, found evidence that Mars' Gale Crater was once a lakebed that contained water and other "essential elemental ingredients for life."
After pausing at Windjana to collect samples, the rover resumed its journey toward Mount Sharp, its final destination. NASA says the rover will search for more evidence of habitability there.
BEFORE YOU GO
PHOTO GALLERY
Curiosity: Mars Science Laboratory's Rover