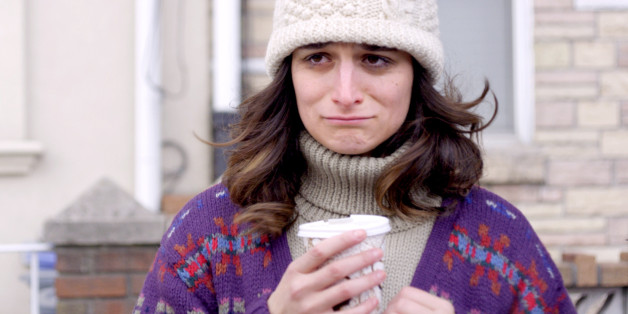 UPDATE: June 25 -- NBCUniversal released a statement to Planned Parenthood's Action Fund saying they will run an ad for the film "Obvious Child" on its digital platforms. The network maintains that "no direction was given to remove references to the word 'abortion'" for a televised ad, but "[u]ltimately no final ad was submitted or purchased for television broadcast."
NBC's statement reads in part:
"Separately, an online ad was submitted for digital placement and feedback was mistakenly given to remove the word "abortion." That is not company policy and we are currently reviewing our ad standards processes to ensure they are consistent across all platforms moving forward.

"Our digital platforms will accept the ad as it was originally submitted."
--
Previously:
The Planned Parenthood Federation of America has launched a petition against NBC for reportedly refusing to air a movie trailer because it contains the A-word.
NBC turned down three initial commercial pitches for the indie rom-com "Obvious Child" because the ads mentioned the term "abortion," a source with knowledge of the situation told The Wrap. The network has since denied the allegation.
So far, the petition has garnered more than 12,000 supporters, including
Lena Dunham
. The petition reads, in part:
It's outrageous that a major network would choose to censor mentions about abortion. For far too long, the refusal to talk honestly about abortion has led to increasing stigma around the issue, and it's got to stop.

Three in ten women will have an abortion by age 45. And the vast majority of Americans support access to safe and legal abortion. If NBC, is censoring the use of the word "abortion," then the network is refusing to even take part in a conversation, let alone an honest one that accurately reflects women's lives.
However, an NBCUniversal representative said the decision had nothing to do with the word in contention.
"No final spots were submitted to NBC broadcast standards for on-air consideration and NBC Broadcast Advertising Sales was never contacted about a media buy on NBC for spots related to this movie," the rep said in a statement released to several outlets. "Moreover, initial feedback from our broadcast standards group did not include any suggestion to remove a specific word."
"Obvious Child" stars comedian Jenny Slate as single gal Donna Stern who finds herself with an unwanted pregnancy after a one-night stand. The film follows Stern's decision to get an abortion and her simultaneous adventures in dating. (Watch the trailer below.)