Good morning! Hate to be the bearer of bad news, but it's going to cost a little bit more to wake up: Starbucks is raising its prices. This is THE MORNING EMAIL for Tuesday, June 24, 2014.
The Scuttlebutt
Check out how much bigger the iPhone 6 will look in comparison to the current model
Pediatricians want you to do this for your child every single day
This adorable celebrity couple is expecting
TOP STORIES
U.S. PUBLIC ISN'T HAPPY ABOUT IRAQ
"Dissatisfaction with President Obama's conduct of foreign policy has shot up among both Republicans and Democrats in the past month, even though a slim majority supports his recent decision to send military advisers to Iraq to confront the growing threat from militants there, according to the latest New York Times/CBS News poll." Rebels captured almost all of Western Iraq's border posts, further solidifying their hold over the country. Meanwhile, Secretary of State John Kerry met with the leader of Iraq's Kurdish ethnic territory. [NYT]
PRIMARY DAY
"The tea party is getting its best chance to knock off a sitting senator on Tuesday, when Chris McDaniel faces Sen. Thad Cochran (R-Miss.) in the state's GOP primary runoff contest. Voters are heading to the polls in Colorado, Maryland, New York, Oklahoma and Utah, with primary runoff elections happening in Mississippi and South Carolina." Check out these five things to watch. [HuffPost]
NEW IPHONE
"One model will have a 4.7-inch display, compared to the 4-inch screen of the current iPhone 5s, that may be available to ship to retailers around September, said two of the people. A 5.5-inch version is also being prepared for manufacturing and may be available at the same time, the people said." Check out the difference between the mock-up and the current model. And for good measure, here's how to "really annoy iPhone thieves in two steps." [Bloomberg]
STATESIDE: We Recommend 'Goodnight Moon'
Pediatricians everywhere ask that you do this one thing with your child every day. Almost 170 child sex trafficking victims were rescued by the FBI this past week. The White House is planning another big climate change push. Several people were shot in downtown Miami last night, and two have since died. You won't believe how many drones have crashed in the U.S. since 2001. The U.S. now has "child migrant processing centers." Chris Christie is facing questions about a second bridge inquiry. One year after the Supreme Court struck down section four of the Voting Rights Act, here's where we are on voter discrimination. A man was horrifically killed after he fell into a wood chipper in Miami. Paging Dr. Sheperd: this man was able to use his brain waves to move his paralyzed hand. And more Veteran Administration allegations emerged yesterday, when another whistle blower said VA workers would remove the classification of "deceased" from Vets who died waiting for care in order to improve stats.
In failure news, here are a bunch of cats who can't quite reach under the door.
INTERNATIONAL INTRIGUE: Shocking End to Hacking Trial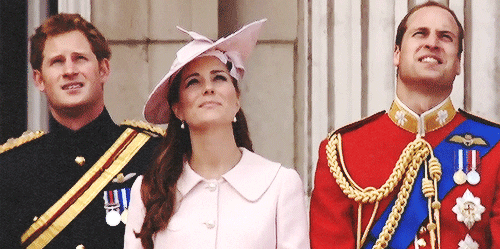 It's a shame the British hacking trial is over -- we'll miss Prince William's pet names and drunk voicemails. According to witnesses, 60 girls and 31 boys have been kidnapped in Nigeria. Egypt's president will not step in to help the condemned Al Jazeera journalists. Iran arrested three youths for making a World Cup fan video in which they are not wearing traditional garments.
In swan dive news, this sloth just wanted to be in the water.
BUY! SELL! BUY! Get the Most Bang for Your Amazon Buck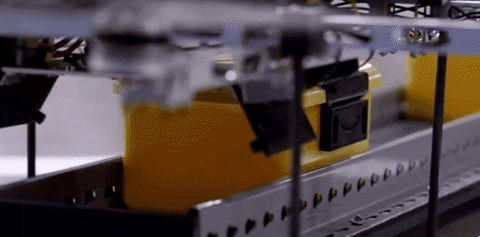 Know these tips for how to maximize your Amazon shopping experience. Find out why chains like McDonalds and Boston Market are employing "stealth health." Financial heavyweights are teaming up to report that climate change should be treated as a "business threat." And in case you missed it, check out this map of the largest company by revenue in each state.
In immature wins news, these dogs use their butts to attack cats.
SCOUTING REPORT:
Team Mexico's coach wins Best Happy Face after his team clinced a berth in the next round of the World Cup. A record-breaking number of people tuned into the U.S.-Portugal game. Here's how Ghana can still, ONCE AGAIN, destroy the U.S.'s World Cup hopes. And, as Deadspin put it: "The only thing funnier than Evan Turner running out of gas for his Ferrari on the highway is hearing former Ohio State teammate P.J. Hill razz him for it as [he] tries to figure out how gas cans work."
In cat can jump news, check out the air this one gets, in slow motion.
CULTURE CATCH-UP: Changed for Goooooooood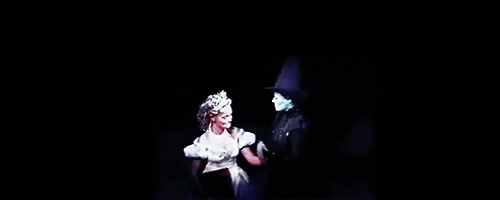 Hearing Kristin Chenoweth and Lea Michele belt out "For Good" is a dream come true. Watching Daniel Radcliffe sort celebrities into Hogwarts Houses is beyond fantastic. Find out why Stephen King was jealous of George R.R. Martin. This graphic of the tallest (and the smallest) leading men in Hollywood demonstrates just how short Kevin Hart is. Sad "Game of Thrones" is off the air? Check out what other projects the show's actors are involved with. And these abandoned shopping mall photos are some of the most depressing things you'll see today.
In rubber ducky news, watch this bear take a bath.
LIVIN': That Red Bull May Not Be Worth It
Just how dangerous are the energy drinks you're guzzling? Here are the three things you need to think about before bed, along with the three things you should AVOID thinking about. This is what nutritionists say you don't get about food. Here's how not to look like a newb when talking about wine. After looking at these incredible treehouses, we want nothing more than to build our own backyard retreat. And in honor of the news Shark Week is expanding, here are 19 things more dangerous than sharks.
In liar, liar pants on fire news, here are all the ways you're being lied to, every single day.
OTHER PEOPLE'S BUSINESS: So Happy for Them!!!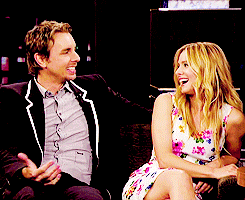 Guess which adorable Hollywood power couple is expecting? Hint: love is an open door. Kate Hudson's latest beach pics have us wondering how anyone can look like that at 35. You won't believe who skipped Katie Couric's wedding. James Franco bared even more for Broadway.
In veracity news, check out these oft-misunderstood historical facts.
TWITTERATI
@KellyOsbourne: Believe what ever you want!
@evilhag: I offered to coach @HillaryClinton for all her presidential debates in 2016...she can't wait! neither can I!

@kumailn: It's easier to leave the mafia than it is to cancel Time Warner Cable service. @TWC.
@StephenAtHome: A new BBC documentary accuses Hitler of millions of dollars worth of tax evasion. Man, the more I learn about this guy, the less I like him!
@historyepics: Roald Dahl with the Oompa Loompa actors on the set of Willy Wonka and the Chocolate Factory, ca. 1971.

ONE MORE THING
Find out how Americans everywhere pronounce GIF and other tech terms.
Got something to add? Send tips/quips/quotes/stories/photos/events/scoops to Lauren Weber (lauren.weber@huffingtonpost.com). Follow us on Twitter (@LaurenWeberHP). Does somebody keep forwarding you this newsletter? Get your own copy. It's free! Sign up here.