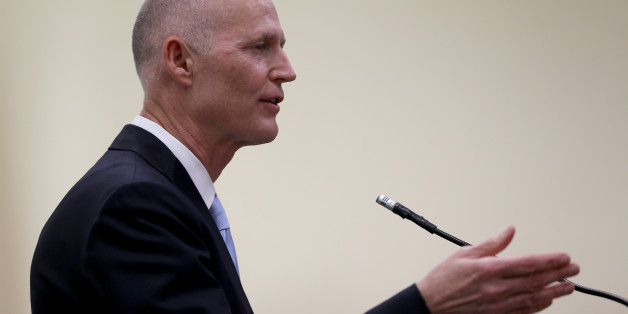 WASHINGTON -- The state of Florida will no longer force layoff victims to answer reading and math questions in order to receive unemployment insurance, thanks to legislation recently signed by Gov. Rick Scott (R).
Florida Republicans launched the testing regime in 2011 at the same time they made Florida the stingiest state in America for unemployment insurance. Claimants had to answer 45 basic questions to complete the test, though they didn't have to get a certain number correct to receive benefits.
Advocates charged that Florida's online-only filing system made it overly difficult for the unemployed to receive benefits. The state spent millions of dollars on its system, but an investigation by The Florida Times-Union found that in its first two years, Florida's "Initial Skills Review" delayed benefits to 120,000 workers. An earlier investigation by the National Employment Law Project found similar results.
The Florida Department of Economic Opportunity, which administers unemployment claims, shared an earlier version of its skills review with HuffPost last year. (Sample question: "What relationships can be shown when using multiple graphics with either positive or negative numbers?")
Marty Boscarino of Lantana said she had a hard time establishing her unemployment claim after losing her management job with a telecommunications company in May.
"The system was like locking up on me and I knew it wasn't my connection," Boscarino, 59, told HuffPost. After getting through the test, she struggled to clear up false addresses the system had on file. The online filing scheme had been created, she said, "to make it harder for people who are truly unemployed and down and out to establish a claim."
Earlier this year, state Sen. Nancy Detert, a Republican who previously supported the skills review, asked during a hearing if the tests had been worth the trouble.
"Are we spending millions to help people, or are we spending millions to annoy unemployed people?" Detert asked, according to the Florida Sun Sentinel.
Going forward, the skills review will be optional and the Department of Economic Opportunity will accept claims by phone, according to the Sentinel.
BEFORE YOU GO
PHOTO GALLERY
U.S. State Capitol Buildings