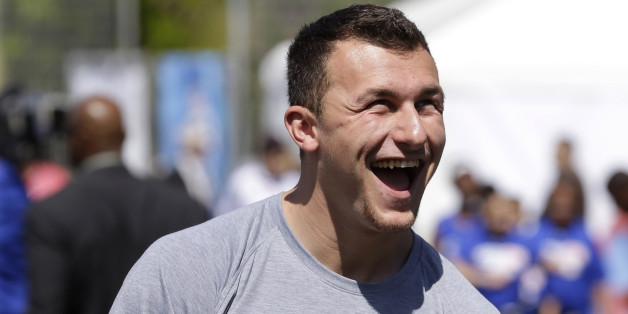 Johnny Manziel is now a three-sport athlete. Kind of.
Shortly after getting drafted by the Cleveland Browns in the first round of the 2014 NFL Draft, Manziel was selected by the San Diego Padres in the 28th round of the 2014 MLB Draft. On Tuesday, the Harlem Globetrotters decided to pick the former Heisman Trophy winner. The Globetrotters "drafted" Manziel for what they are call their "eighth annual selection of world-class athletes," the Associated Press reported.
Landon Donovan and two brothers of NBA Draft prospect Andrew Wiggins were also recruited.
Clearly Manziel's loyalties (and fortunes) rest safely with the Browns. But with high-flying hardwood skills like these, can you blame the Globetrotters for being smitten?