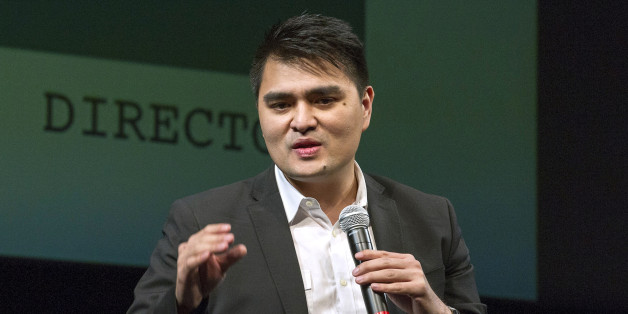 CNN will air "Documented," a film documenting journalist Jose Antonio Vargas' experience as an undocumented immigrant, on Sunday.
Vargas, a Pulitzer Prize-winning journalist who has worked for The Washington Post and The Huffington Post, revealed his undocumented status in a New York Times essay in 2011. Since then, he has founded the Define American campaign to advocate for immigration reform.
"Documented" will air Sunday, June 29, at 9 p.m. ET, and will be rebroadcast at 11 p.m. It will be repeated at the same times on July 5. The two-hour documentary chronicles Vargas' journey to the United States, where he was sent to live with his grandparents at age 12. The film also features Vargas' mother in the Philippines, who Vargas has not seen in over 20 years.
GLAAD, MTV, Moms Rising, Fwd.us, Welcome.us, United We Dream, the National Council of La Raza, The Anti-Defamation League, Million Hoodies Movement for Justice and the National Council for the Social Studies have all teamed up with Define American to host watch parties for the documentary.
Vargas has said he began working on the film shortly before coming out as undocumented in order to record his experience and tell the stories of young people who would benefit from the passage of the Dream Act.
"A film to me has the potential to not only change policy but to change people's minds and hearts," Vargas told The Associated Press last year.
CORRECTION: This article has been updated to correct the name of the film, "Documented."