Life as a 20-something is typically an emotionally tumultuous time, and for Melissa McCarthy it was no different.
"In my 20s I used to cry about why I wasn't thinner or prettier, but I want to add that I also used to cry about things like: 'I wish my hair would grow faster. I wish I had different shoes,'" McCarthy told People for the magazine's latest cover story. "I was an idiot ... It's a decade of tears."
Although the "Tammy" star now has the confidence to realize just how awesome she is, the 43-year-old isn't immune to criticism.
"I've never felt like I needed to change. I've always thought, 'If you want somebody different, pick somebody else.' But sure, criticism can sometimes still get to me. Some things are so malicious, they knock the wind out of you."
A recent article, for example, that referred to her as "America's plus-size sweetheart" did not sit well. "It's like I'm managing to achieve all this success in spite of my affliction ... Would you ever put that in the headline for a male star?"
As the female star of 2013's "Identity Thief," McCarthy faced scathing criticism from New York Observer film critic Rex Reed. Reed trashed her performance and attacked her on a personal level, calling her "tractor-sized," "hippo" and "obese."
After the article was published, McCarthy told the New York Times that had such hurtful criticism been levied in her 20s, "it may have crushed me." But, as a mother of two daughters, she now knows negative comments like that "just add to all those younger girls, that are not in a place in their life where they can say, 'That doesn't reflect on me.'"
Read McCarthy's full interview in the new issue of People, on newsstands Friday, June 27.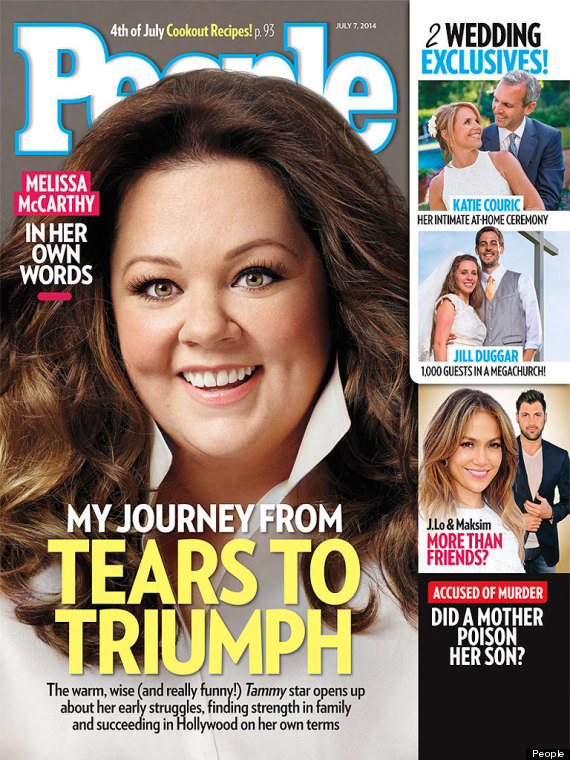 BEFORE YOU GO
PHOTO GALLERY
Inspiring Celebrity Body Image Quotes