Michael Jackson died five years ago today, but he's offically making more money posthumously than he did in his prime. Must be all those creepy hologram appearances. This is THE MORNING EMAIL for Wednesday, June 25, 2014.
The Scuttlebutt
TOP STORIES
PRIMARY RESULTS: MISSISSIPPI PLAYBOOK
"Mississippi Sen. Thad Cochran's stunning runoff victory over conservative state Sen. Chris McDaniel on Tuesday night broke almost every rule of politics...like watching someone pitch a political perfect game; you'll not see a victory like this one any time soon." Read more about how he pulled off a win. Charlie Rangel appears to have squeaked out a victory. Meanwhile, looks like conceding elections with class is a thing of the past these days. [WaPo]
ISIS AND SOCIAL MEDIA
"Online backers of the Sunni Islamist militants who seized swaths of Iraq this month have said that any U.S. air strikes on the fighters will lead to attacks on Americans….A Twitter account with 21,000 followers naming itself the 'League of Supporters' called for ISIL sympathizers to post messages online on Friday warning the U.S. not to carry out any strikes." The group is also trying to raise money through t-shirt sales on Facebook. [Reuters]
THE DECISION 2.0
Here's all the teams that LeBron might be taking his talents to next year after opting out of his contract with the Miami Heat. Check out the seven things this means for LeBron and the NBA. What about Chris Bosh and Dwyane Wade? And Deadspin runs the numbers on what LeBron James is really worth. [ESPN]
STATESIDE: Congressional Kumbaya

This video of Congressional leaders holding hands and singing makes us feel all kinds of awkward. Find out what caused the deadly Asiana Flight 214 crash. This is what the card that Kim Goldman sent O.J. Simpson in prison said. Meet the 29-year-old woman who might become Congress's youngest member. Watch a rookie cop save a suicidal woman who was about to be hit by a train. [Image via Daily Caller]
In make way for ducklings news, these baby ducks are having a hard time with the stairs.
INTERNATIONAL INTRIGUE: Obama vs. Putin, Round Gazillion
The White House is planning to ratchet up sanctions against Russia. Four explosions rocked Cairo's subway system. Looks like the World Bank miscounted about 400 million people in its poverty report -- and we thought we were bad at math. China says its Uighur minority is using social media and the internet to radicalize its followers. And North Korea isn't too excited about Seth Rogen and James Franco's latest movie trailer for "The Interview," calling it an "act of war."
In alternative energy news, this cat powers her washing machine.
BUY! SELL! BUY! Forget Cable
Google's now in the television set-top box game. Say it ain't so: Whole Foods was found guilty for overcharging customers in California. Why's Amazon being so sketchy about hard numbers? A decades-long ban on exporting oil is coming to an end. The Toms of eyewear, Warby Parker, has given away its millionth pair of glasses. And Starbucks is entering the handcrafted soda market.
In on point news, these objects understand our human struggles.
SCOUTING REPORT: Vampire Attacks

FIFA has charged Uruguay forward Luis Suarez after he bit defender Italian Giorgio Chiellini during World Cup play. Check out the player's history of biting. ESPN's special feature on their NBA draft predictions is pretty sick. And a child was reunited with his military dad in the best way during a ceremonial first pitch.
In just around the riverbend news, here's the world's longest windy road.
CULTURE CATCH-UP: Carson, You Can Do It

The first trailer for season five of "Downton Abbey" has us hopeful for a Carson-Mrs. Hughes romance. You won't believe the ridiculous demands your favorite artists have in their tour contracts. In light of the Gary Oldman fiasco, here are all the stupid things men have said in Playboy interviews over the years. And an absolute dream team is joining the next Coen brothers movie about 1950s Hollywood. [Image via Tumblr]
In puppies and pop culture news, meet the "Pugs of Westeros."
LIVIN': Those Quizzes Will Get You
Watch what you're answering in those Buzzfeed quizzes: Big Brother is watching. Check out how to say no without burning bridges. Here's the one trait that may be the key to happiness. The CDC just released its latest round of anti-smoking ads, and they'll keep you up at night. This heartbreaking wedding video will have you breaking out the Kleenex. Summer heat wave getting to you already? Head to these snowy vacation locales. And find out what burger chains rule your part of the country.
In idiot criminal news, this burglar broke in, logged into Facebook, and forgot to logoff.
OTHER PEOPLE'S BUSINESS: Ginger Heartbreaker

Prince Harry should flash these photos of himself playing soccer with Brazilian children at bars, in case the whole prince thing wasn't already doing the trick. Goodbye, pixie cut: check out Anne Hathaway's hair for her next movie. Meet the celeb couples with the largest height differences. And find out what George Clooney's future mother-in-law allegedly thought after their first meeting. Remember, she's only 13 years older than the man marrying her daughter.
In pure joy news, here's what happens when you surprise an office with puppies.
TWITTERATI
@taylorswift13: When my mom says "Think you should brush the back of your hair?", it's really less of a question and more of a call to action.
@JonesMartyn: Suarez next season #suarez #biting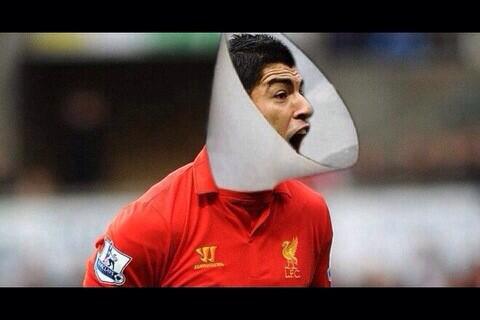 @diablocody: If you take your kids to Europe, how do you hide the fact that you're shrooming from them? Just trying to figure this mommy stuff out! :)
@Joan_Rivers: I truly hate summer because it means going to the beach. I HATE getting into a bathing suit–my string bikini came with a noose.
@GettyImages: Global News Pictures of the day via @GettyImagesNews bit.ly/1mc6iUy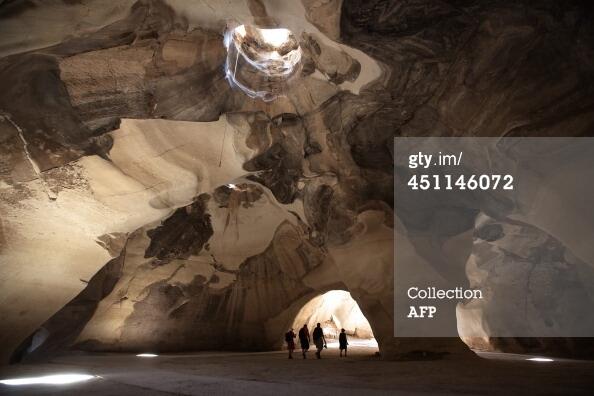 ONE MORE THING
This list of the 33 best beer bars in the country makes us want to crack open a cold one. It's five o'clock somewhere.
Got something to add? Send tips/quips/quotes/stories/photos/events/scoops to Lauren Weber (lauren.weber@huffingtonpost.com). Follow us on Twitter (@LaurenWeberHP). Does somebody keep forwarding you this newsletter? Get your own copy. It's free! Sign up here.