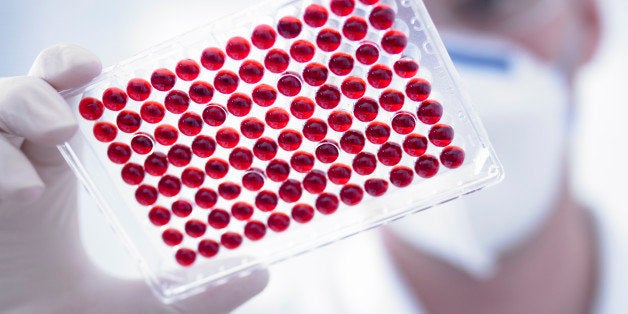 June 26 (Reuters) - The U.S. Centers for Disease Control and Prevention (CDC) said on Thursday it has recommended a new type of HIV testing that utilizes diagnostics that can detect infection up to three to four weeks faster, potentially preventing the spread of the virus that causes AIDS.
The CDC is recommending so called HIV combination tests that can detect the virus as well as specific antibodies in the blood that would show the body is reacting to the presence of the virus.
Currently available HIV combo tests are made by Abbott Laboratories and Alere Inc.
Nearly 1 in 6 people living with HIV in the United States do not know they have the virus, according to the CDC. That means they may unknowingly transmit the virus as well as be delaying treatment for themselves.
Roughly half of the estimated 50,000 new HIV infections each year are transmitted by people who do not know they are HIV-positive, the CDC said.
Speedier diagnosis is critical since many new infections are transmitted by people in the earliest stage of infection, the CDC said.
"With consistent and widespread use of this new testing method, we can diagnose people several weeks earlier than before," the CDC said in a statement, adding that it is encouraging medical testing laboratories to adopt the new approach as quickly as possible. (Reporting by Bill Berkrot)