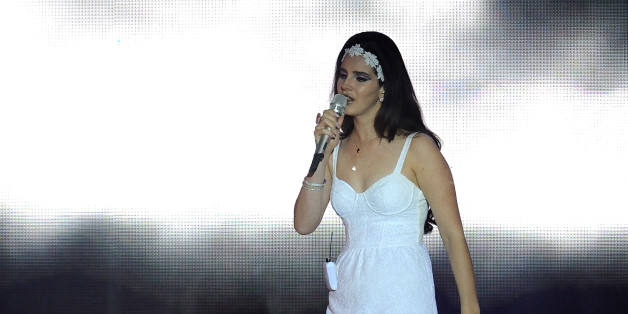 Lana Del Rey shut down the haters when she nabbed the number one spot on the Billboard 200 album charts this week with the release of "Ultraviolence." The new album debuted June 17 and beat out premieres from Sam Smith, Jennifer Lopez, Deadmau5, Linkin Park and Willie Nelson.
According to Nielsen SoundScan, Del Rey sold 182,000 copies of "Ultraviolence" between June 17 and June 22. Billboard reported that this is the largest album sales week for a female artist since Beyonce's self-titled visual album. This was also Del Rey's best sales week ever.
The 28-year-old singer's first album, "Born To Die," came out in January 2012 and peaked at No. 2 with 77,000 sold in its first week. It hit 1 million in sales in February of this year.
Sam Smith's "In The Lonely Hour" came in behind Del Rey at No. 2 on the Billboard 200 with 166,000 copies sold. According to Billboard, that's the largest debut for a solo artist's first album since Phillip Phillips released "The World From The Side Of The Moon" in Nov. 2012.
Del Rey's success comes in on the heels of a controversial interview conducted in the Guardian in which she admitted she wished "she were dead already." She responded to the quote on Twitter, saying the paper twisted her words and she "regrets trusting" the British outlet. In response, the Guardian published a recording of the interview. Maybe everyone can just chill now, and enjoy the bizarre beauty of "Ultraviolence."
CORRECTION: A previous version of this article misstated that 770,000, rather than 77,000, copies of "Born To Die" were sold in its first week.
BEFORE YOU GO
PHOTO GALLERY
Stars With and Without Makeup