Natural beauty is something we should all embrace, according to Carla Druzetich, a retail manager, who waxes some mood-boosting poetic on the topic.
We first noticed Druzetich's big curls on Houston Street in downtown Manhattan, but as we got closer, we saw her beautiful skin and bold brows. As she explained her makeup routine, Druzeitch mentioned her dedication to good skincare, inside and out, telling us to "wash your face, eat right and stay out of the sun."
But Druzeutch's simple regimen isn't the only thing that makes her radiate confidence. Her best beauty advice doesn't have to do with products, as much as it deals with loving your skin. She told HuffPost Style:
"Own what you naturally have. If you have big nappy hair like me, own it. if you have big eyebrows, own it. Just be yourself and don't cover what you have -- don't try to fit into a mold. Respect yourself as who you are -- if you want to buzz half your head, do it!"
So the next time we even think to criticize our skin, hair or whatever, we'll just remember those positive words of wisdom!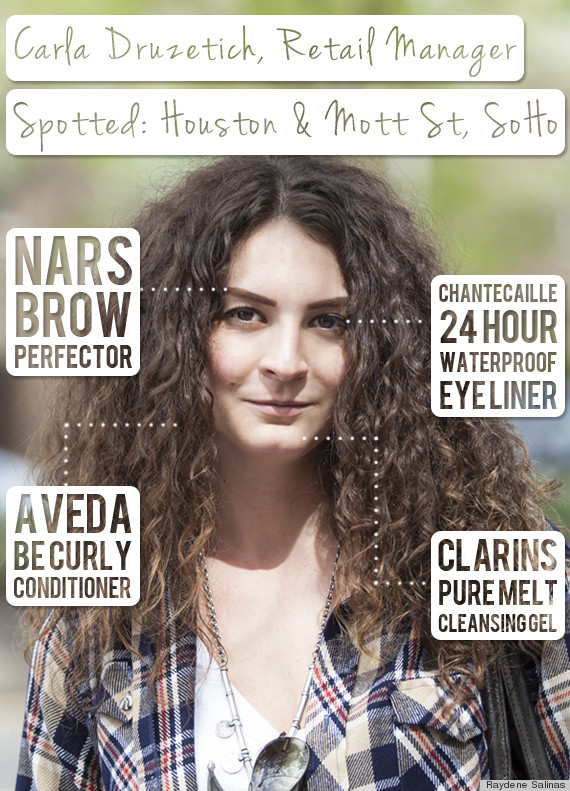 BEFORE YOU GO
PHOTO GALLERY
Beauty Street Style: Carla Druzetich