"He's either the world's ugliest dog, or the world's prettiest rat. We're not sure," says Jimmy Kimmel of Peanut, the 2014 winner of the World's Ugliest Dog contest.
The 2-year-old mutt was named the victor at the 26th annual contest in Petaluma, California, but was deserving of the $1,500 prize for more reasons than just his unusual appearance.
Peanut was seriously burned as a puppy and, according to "Jimmy Kimmel Live," spent nine months in a shelter. The Associated Press reported that his owner, Holly Chandler plans to use the prize money to help pay for other animals' veterinary bills.
Luckily for Peanut, in the video above, Jimmy Kimmel deploys a team of beauty specialists to give the pooch the makeover he truly deserves.
Peanut got his nails done ...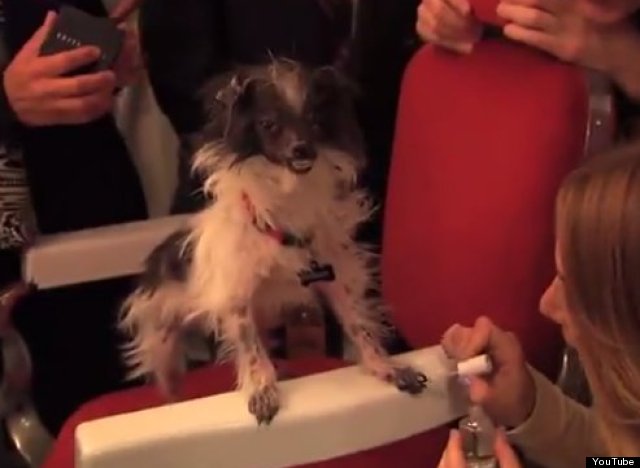 And his hair did.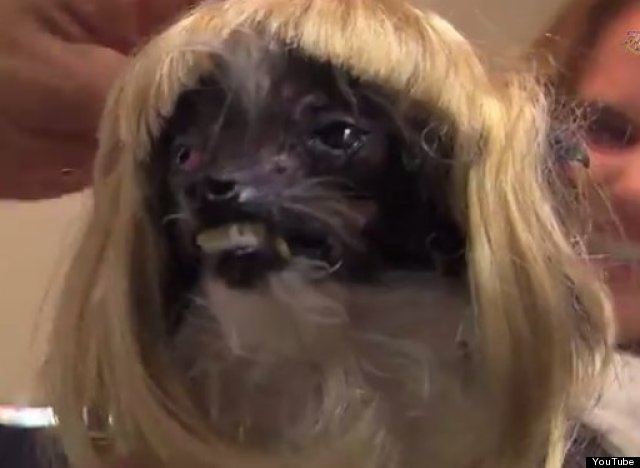 Now he's lookin' sexy ...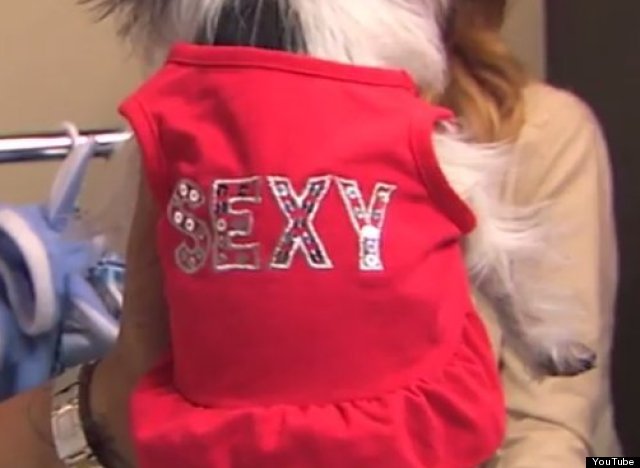 In his new kicks.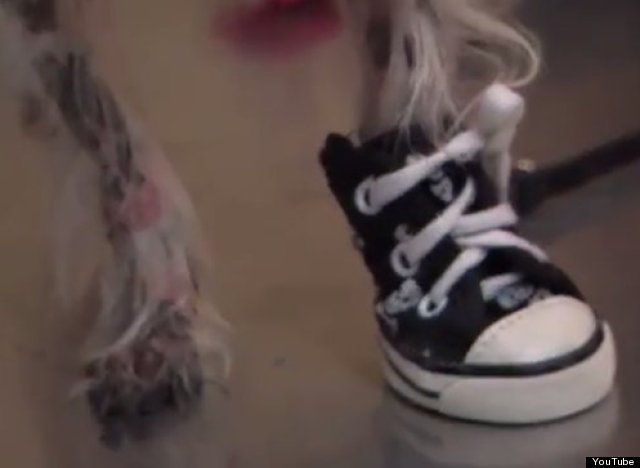 Here's Peanut looking quite dapper.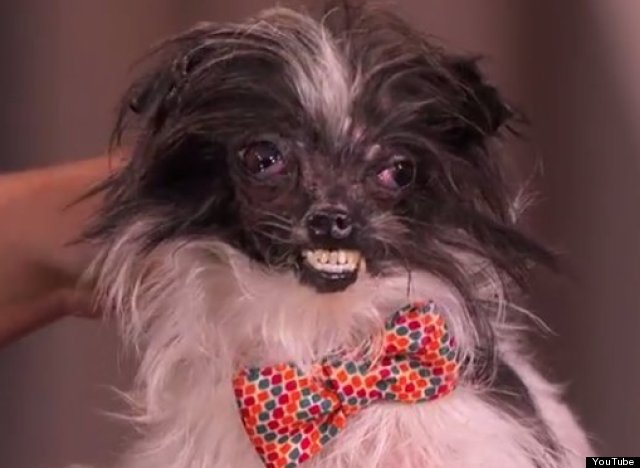 And a profile shot, just for good measure!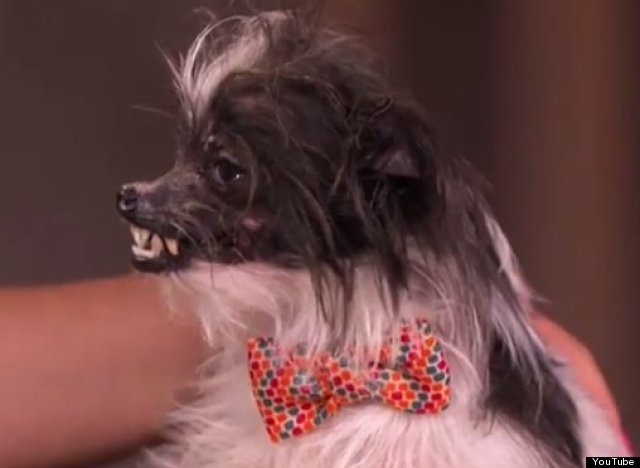 BEFORE YOU GO