Whether you're recovering from a major surgery, or nursing a wound, health and nutrition expert Joy Bauer has some suggestions for what foods to eat to help your recovery along.
"Make sure you're getting enough protein," Joy says, "Because protein is going to help repair tissue cells." Good sources of protein include poultry, fish, eggs, lentils, beans, yogurt, and even lean cuts of red meat.
Vitamin C is another important nutrient for healing, since it helps produce collagen. Joy recommends eating the vitamin C rich "Three B's" -- Brussels sprouts, broccoli, and bell peppers, as well as citrus fruits and strawberries, which contain lots of vitamin C.
"Another important nutrient is zinc, which helps wounds to heal," Joy says, "Believe it or not, pumpkin seeds are very high in zinc!"
Sign up for Joy Bauer's delicious (and healthy!) Nourish Snacks, here.
For more of Joy's healthy eating tips, view the slideshow, below:
PHOTO GALLERY
Joy Bauer's Top Tips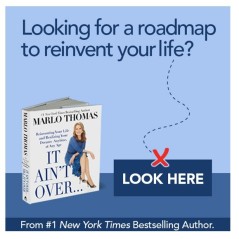 Add Marlo On Facebook:
Follow Marlo on Twitter:
Sign up to receive my email newsletter each week - It will keep you up-to-date on upcoming articles, Mondays with Marlo guests, videos, and more!