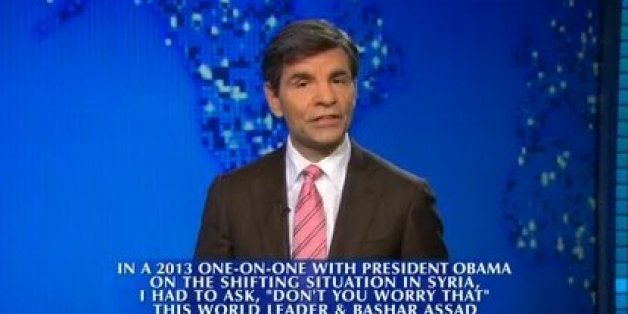 Thursday's edition of "Jeopardy!" featured an entire category of questions about George Stephanopoulos.
TV Newser reported that Stephanopoulos taped all the clues, most of which were about interviews he has done.
The $800 clue, for example, featured Stephanopoulos saying, "In a 2013 one-on-one with President Obama, on the shifting situation in Syria, I had to ask, 'Don't you worry that this world leader and Bashar Assad supporter is playing you?'" The correct response was "Who is Putin?"
Two of the contestants got all of the clues right, according to TV Newser.
Stephanopoulos endured some good-natured ribbing on Friday's "Good Morning America" after he said that he didn't catch the episode.
"It was exciting, it was fun," he said. "I didn't get to see it last night because I was flying back." Stephanopoulos interviewed President Obama on Thursday.
"I didn't have time to see myself on 'Jeopardy!' because I was with the president," co-host Robin Roberts joked.