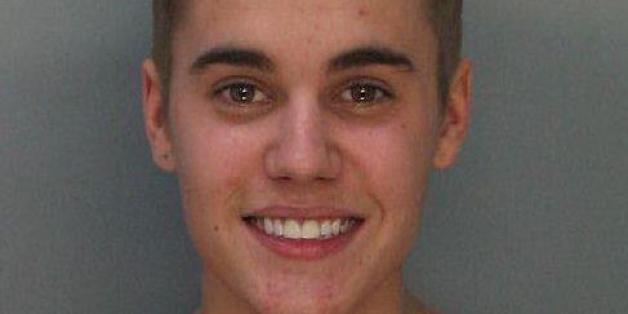 A series of celebrity mugshots featured during Jay Z's "On The Run" performance of "Izzo (H.O.V.A.)" included a photo of Justin Bieber. "Even the greatest can fall," Beyoncé told the crowd as the music stopped (according to The Mirror).
BEYONCE SHOWED JUSTIN'S MUGSHOT AT HER CONCERT AND SAID "EVEN THE GREATEST FALL" pic.twitter.com/GQI5ivD7RW

— meti (@metrauhl) June 28, 2014
Of course, this kind of grand statement did not go unnoticed by the faction of the Internet known as Bieber Twitter, who responded with a mix of outrage and pride, because "Beyoncè basically called Justin the greatest omg."
@biebercore but its disrespectfull to show bad situation someone!!!

— With Nigga (@17fmpersonal) June 27, 2014
the fact that @justinbieber 's mugshot was shown at @Beyonce 's concert followed by "even the greatest fall." that's just fucked.

— Mystee Villegas (@mystee808) June 27, 2014
Justin's mug shot makes an appearance at Beyoncé & Jay Z's 'On the Run Tour.' Wonder if he's excited lol pic.twitter.com/PWFmu9NfrW

— Justin Bieber Babes (@belieberbabes) June 27, 2014
In other Bieber news: le petit Canadian was recently ditched by his friends, when he fell asleep in the middle of what we can only assume was pre-game featuring virgin cocktails and probably some Hawaiian Punch.
[h/t Gawker]
BEFORE YOU GO
PHOTO GALLERY
Justin Bieber through the years