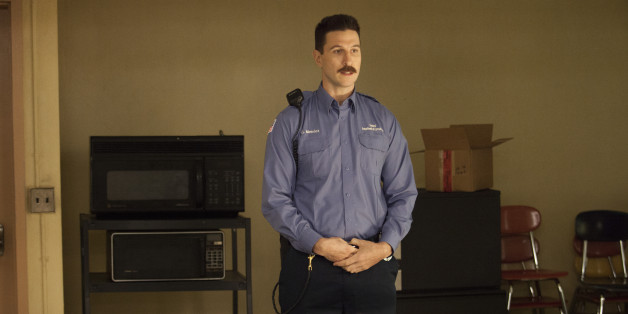 The love-hate relationship with Pablo Schreiber's Pornstache is a complicated one. We hate when the guy is lurking around Litchfield giving out shots like candy, but then again it's a much less exciting place without him.
At the end of "Orange Is the New Black" Season 2 (spoiler alert!) Pornstache is arrested and taken to the other side of prison. Schreiber didn't appear much in the second season and didn't even show up until halfway through, and it looks like that's the same case for Season 3. When talking to Vulture, the actor revealed that he's a series regular on a new HBO show "The Brink" and shook his head when asked if he'll appear in the third season much.
We may not get to enjoy watching Pornstache suffer behind bars as much as we'd like, but we will get to meet his mother, played by new guest star Mary Steengurgen. "I'm not sure what she'll do that will advance the Pornstache plotline, but for now, Mendez is in prison, biding his time. Spoiler alert!" the actor said. With Daya's baby on the way, Schrieber thinks Pornstache would make an amazing father. If he could, the former C.O. would have six to eight kids, "Little porn kings." Series spin-off, anyone?
[via Vulture]

BEFORE YOU GO
PHOTO GALLERY
"Orange Is The New Black"