Nothing quite compares to the power of a photograph to communicate the goings on in the world. Ranging from the serious to the silly, these photos offer peeks into what happened around the globe this week.
1. A woman enters the sea at Copacabana beach in Rio de Janeiro at sunrise on June 27, 2014, during the 2014 FIFA World Cup football tournament in Brazil.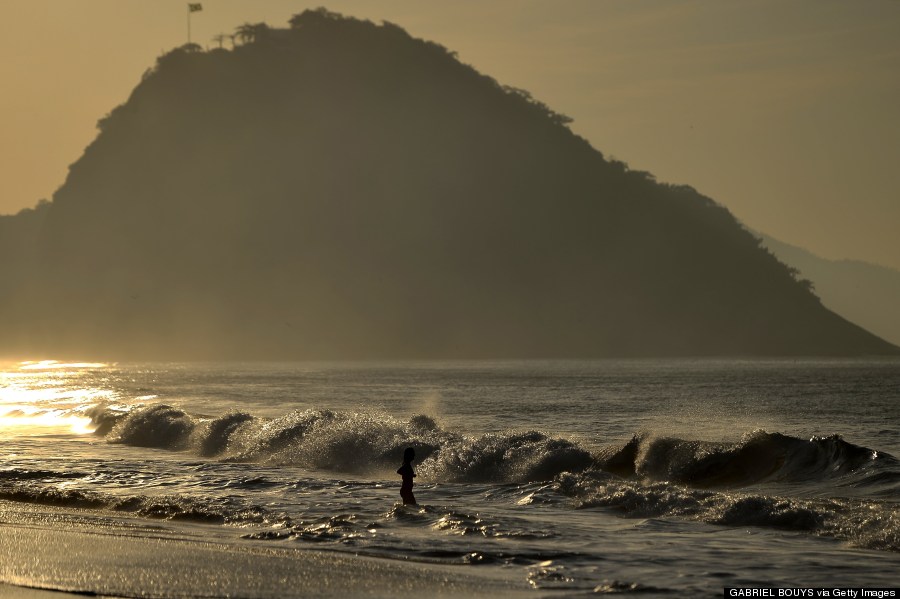 (GABRIEL BOUYS/AFP/Getty Images)
2. Palestinian boys, one wearing an Algerian flag, look at graffiti artist Belal Khaled painting a portrait of Italian football player Andrea Pirlo on June 23, 2014 in Khan Yunis refugee camp in the southern Gaza Strip.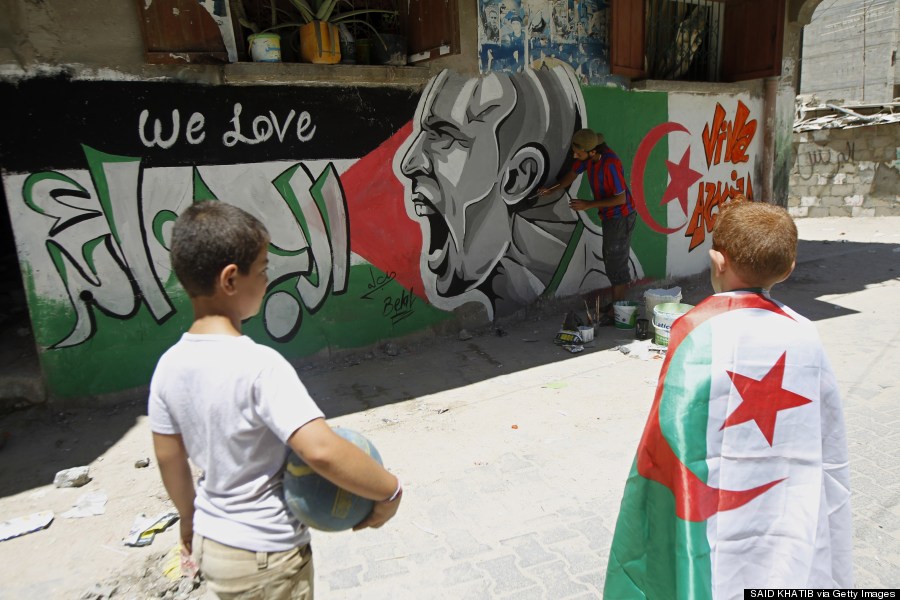 (SAID KHATIB/AFP/Getty Images)

3. U.S. President Barack Obama and Senior Advisor Valerie Jarrett (L) watch the 2014 World Cup match between the U.S. and Germany while en route to Minneapolis, Minnesota on June 26, 2014.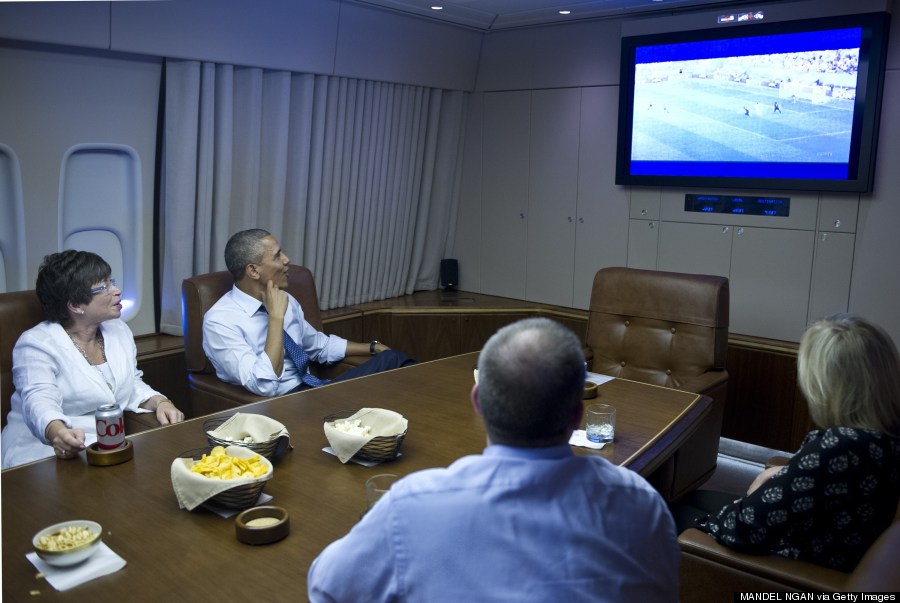 (MANDEL NGAN/AFP/Getty Images)
4. A cyclist attempts to travel along a waterlogged avenue in Recife, Brazil on June 26, 2014, ahead of the U.S.-Germany World Cup match.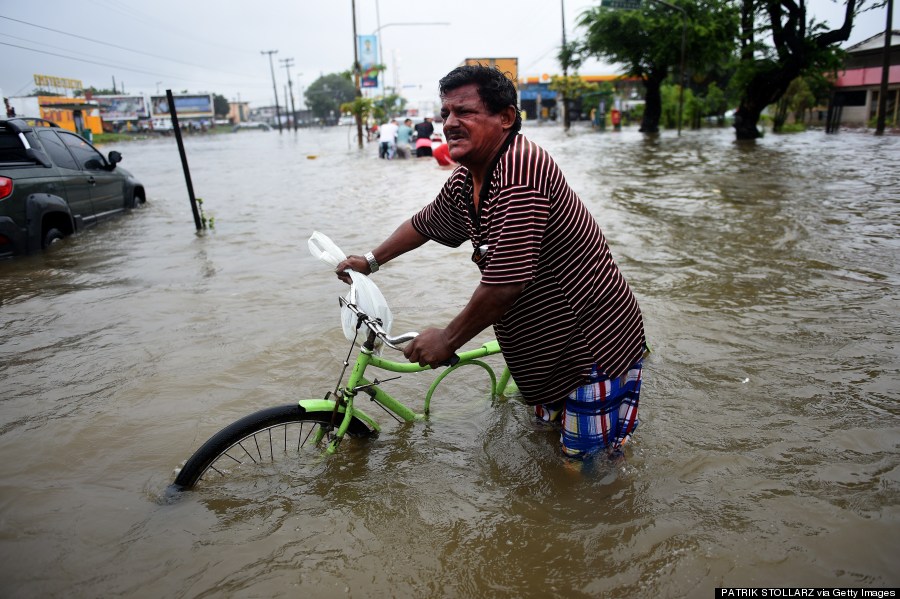 (PATRIK STOLLARZ/AFP/Getty Images)
5. A newly born giraffe stays close to her mother in their enclosure at the zoo in Brono, Czech Republic on June 26, 2014.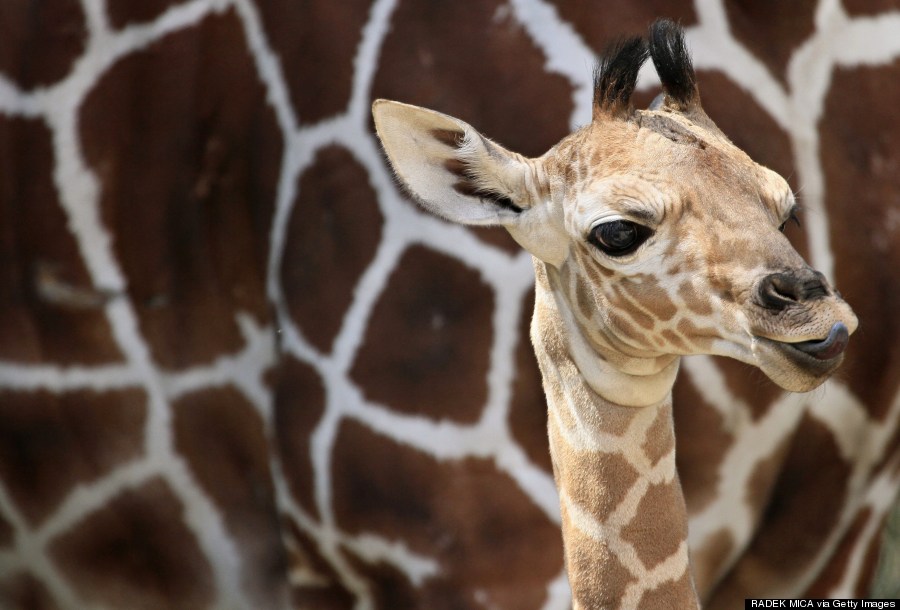 (RADEK MICA/AFP/Getty Images)
6. Russian Navy officers and other officials attend a ceremony launching the Rostov-on-Don Russian diesel-electric torpedo submarine at the Admiralteiskiye verfy shipyard in St. Petersburg, on June 26, 2014.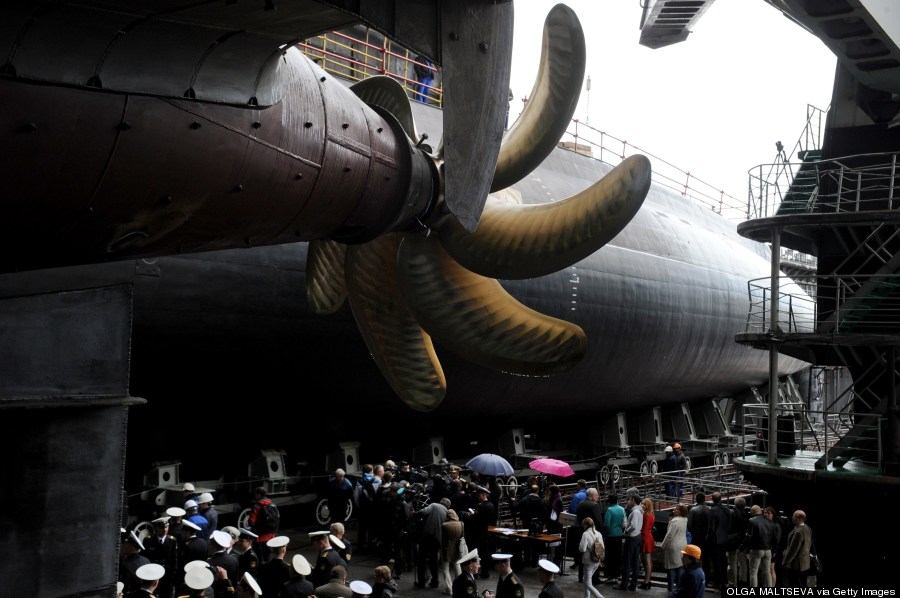 (OLGA MALTSEVA/AFP/Getty Images)

7. Festival-goers gather to watch the sunset ahead of the Glastonbury Festival of Music and Performing Arts on Worthy Farm in Somerset, southwest England, on June 25, 2014.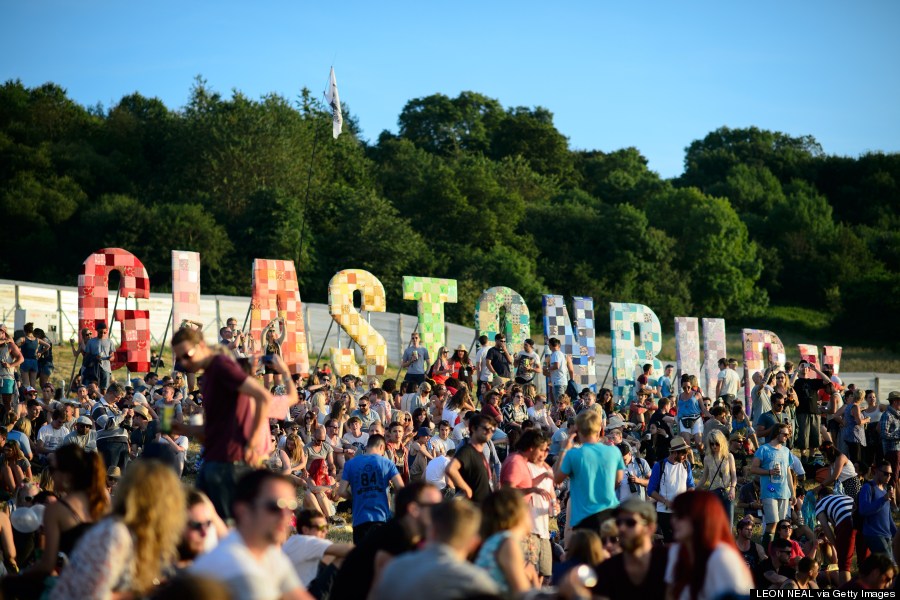 (LEON NEAL/AFP/Getty Images)

8. Residents of the self-proclaimed 'Lugansk People's Republic' and the 'Donetsk People's Republic' cross into Russia at the Russian-Ukrainian border crossing of Izvarino on June 22, 2014.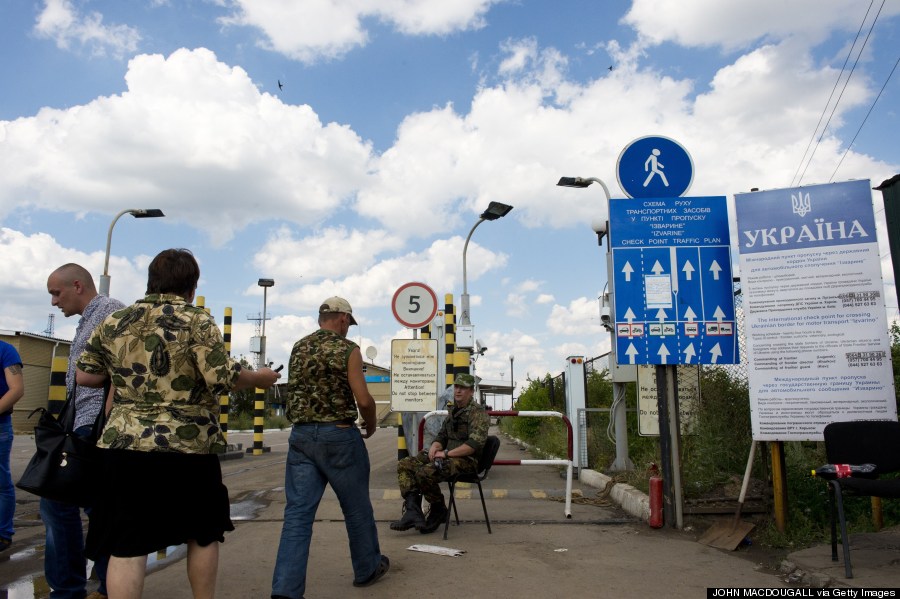 (JOHN MACDOUGALL/AFP/Getty Images)
9. Tourists visit the Bell caves located at the Beit Guvrin-Maresha National Park in central Israel, on June 24 2014.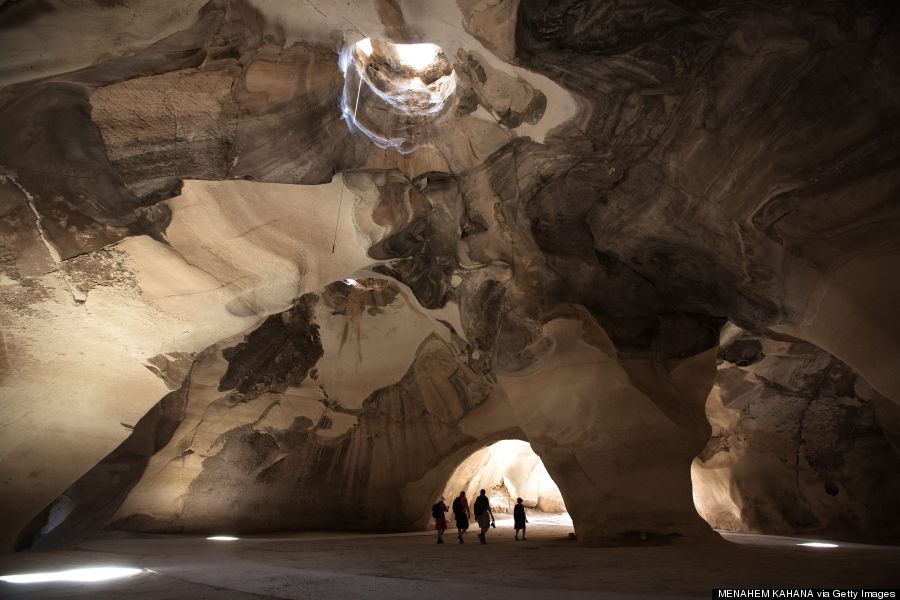 (MENAHEM KAHANA/AFP/Getty Images)
10. Members of the Al-Abbas brigades, who volunteered to protect the Shiite Muslim holy sites in Karbala against Sunni militants, parade in the streets of the shrine city on June 26, 2014.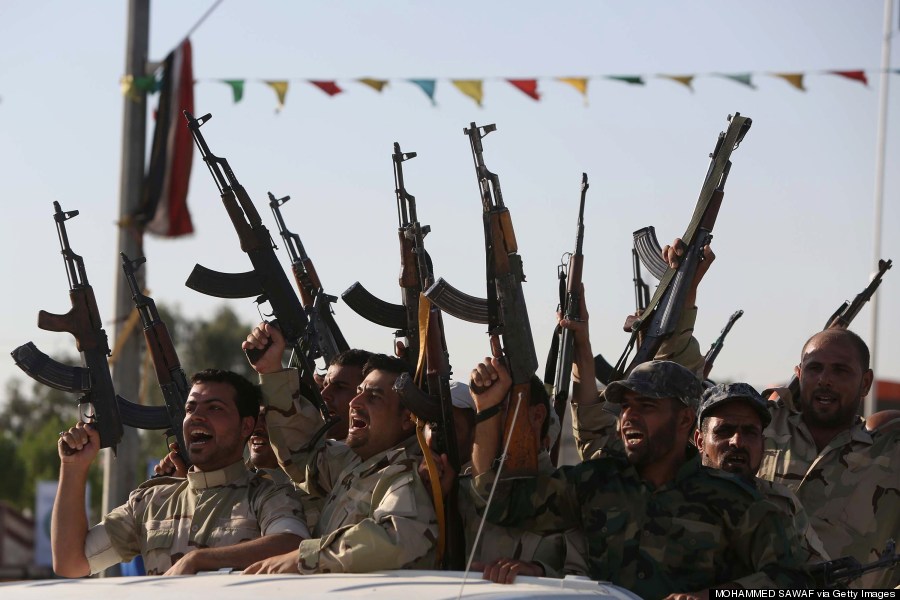 (MOHAMMED SAWAF/AFP/Getty Images)